................................ Advertisement ................................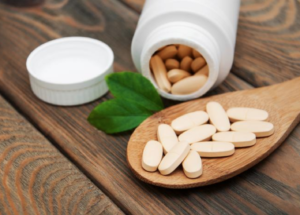 Folic acid or Folate supplementation might be a beneficial strategy for lowering insulin resistance (IR) and glucose homeostasis, finds a new study published in the American Journal of Clinical Nutrition. However, owing to insufficient data, no conclusions can be drawn regarding the impact of folate supplementation on the development of type 2 diabetes (T2D).
Folate supplementation is known to lower the levels of homocysteine. Various mechanisms link higher total homocysteine to higher IR and risk of T2D. However, randomized controlled trials (RCTs) show inconsistent results on IR and T2D outcomes. Mads Vendelbo Lind, Chalmers University of Technology, Gothenburg, Sweden, and colleagues conducted the study to examine the effect of folate supplementation on IR and T2D outcomes.
The research team analyzed 29 relevant randomized controlled trials (RCTs; n=22,250), which were identified via a search of PubMed, Web of Science, and EMBASE databases, as well as prior systematic reviews and meta-analyses. These studies assessed fasting glucose, insulin, homeostasis model assessment for insulin resistance (HOMA-IR), glycated hemoglobin (HbA1c), or risk of T2D in relation to placebo-controlled folate supplementation alone or in combination with other B vitamins.
................................ Advertisement ................................
Also Read: High folic acid level in pregnancy may decrease high blood pressure in children: American Journal of Hypertension
Key Findings:
................................ Advertisement ................................
When compared with placebo, folate supplementation lowered fasting insulin and HOMA-IR, but no overall effects were observed for fasting glucose or HbA1c.
Heterogeneity was low in all meta-analyses, and subgroup analysis showed no signs of effect modification except for a change in homocysteine, with the most pronounced effects in trials with a change of >2.5 µmol/L.
Changes in homocysteine after folate supplementation correlated with changes in fasting glucose and HbA1c.
Only 2 studies examined folate supplementation on risk of T2D, and they found no change in RR.
Also Read: Long term Vitamin C supplementation improves Diabetes , high BP
"For glucose homeostasis and lowering IR, folate supplementation might be a beneficial strategy. Due to insufficient data, no conclusions could be drawn regarding the impact on T2D development," concluded the authors.
For further reference log on to https://doi.org/10.1093/ajcn/nqy234
Medha Baranwal joined Medical Dialogues as an Editor in 2018 for Speciality Medical Dialogues. She covers several medical specialties including Cardiac Sciences, Dentistry, Diabetes and Endo, Diagnostics, ENT, Gastroenterology, Neurosciences, and Radiology. She has completed her Bachelors in Biomedical Sciences from DU and then pursued Masters in Biotechnology from Amity University. She has a working experience of 5 years in the field of medical research writing, scientific writing, content writing, and content management. She can be contacted at medha@medicaldialogues.in. Contact no. 011-43720751
To know about our editorial team click here
................................ Advertisement ................................