Foleys Aren't Fun, they have risks : JAMA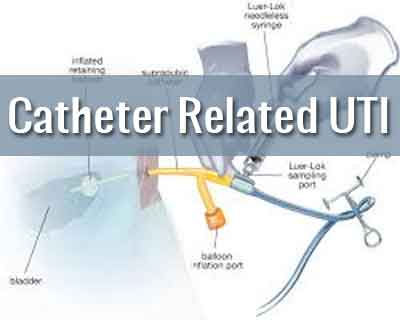 Indwelling urethral catheter (Foley catheter) is important in caring for certain hospitalized patients but can also cause both infectious and non-infectious complications in patients, according to a study published in the journal JAMA Internal Medicine. In-depth interviews and chart reviews from more than 2,000 patients show that more than half of catheterized hospital patients experienced a complication of some kind.
Indwelling urinary catheters, also called Foley catheters can cause urinary tract infections(UTI) but Foley catheters cause five times more non- infectious problems as compared to UTIs'.
Problems ranged from pain, bloody urine and activity restrictions while the catheter was still in, to problems with urination and sexual function after it came out.
Sanjay Saint and his associates conducted a study to determine the incidence of infectious and noninfectious patient-reported complications associated with the indwelling urethral catheter.
The study analyzed data from 2,076 patients out of which majority were males who had recently had a catheter placed for short-term use. Most of them received the catheter because they were having surgery.
Patients were enrolled within 3 days of catheter insertion and followed up for 30 days after catheter placement, whether the catheter remained in or was removed from the patient.
Major outcomes observed were infectious and noninfectious complications associated with an indwelling urethral catheter as well as how athe catheter affected patient social activities or activities of daily living.
"Our findings underscore the importance of avoiding an indwelling urinary catheter unless it is absolutely necessary, and removing it as soon as possible," said Dr. Saint.
Key findings include:


55 percent of patients reported at least one complication of a non-infectious kind.


Among those who were interviewed while a catheter was still in place, nearly 40 percent said it restricted their daily activities, and 44 percent said it restricted their social activities


Infections either a formal diagnosis or symptoms consistent with one that required a doctor's attention were reported by just over 10 percent of patients.


Not many patients said the catheter hurt going in, although most patients were having an operation and were not awake when the catheter was placed. But 31 percent of those whose catheter had already been removed at the time of the first interview said it hurt or caused bleeding coming out. And more than half of those who were interviewed while they still had a catheter in said it was causing them pain or discomfort.


Among those who had already had their catheter removed, about 20 percent said they had experience urine leakage, or difficulty starting or stopping urination. Nearly 5 percent said it had led to sexual problems.


One in four of all patients said the catheter had caused them to experience bladder spasms or a sense of urgency about urinating, and 10 percent said it had led to blood in their urine.


Read Also: Catheterization procedure linked to potentially long-lasting blood vessel damage
According to Dr. Saint, "There has been appropriate attention paid to the infectious harms of indwelling urethral catheters over the past several decades, recently we have better appreciated the extent of non-infectious harms that are caused by these devices."
The study concluded that the use of the Urethral catheters may lead to several complications. The device which is used to safely manage the care of the patient during hospitalization may often lead to the adverse effects. The authors believe that both infectious and non- infectious complications associated with these catheters should be considered and efforts should be made to prevent such complications.
For more reference log on to https://jamanetwork.com/journals/jamainternalmedicine/fullarticle/2686144
Source : With inputs from the journal JAMA Internal Medicine