................................ Advertisement ................................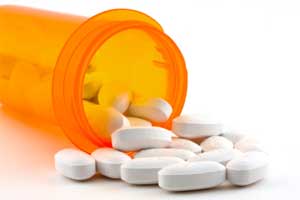 Administration os fluoroquinolones are associated with an increased risk of Achilles tendon rupture but to a lesser extent in bicep tendon rupture. However, in both cases, the attributable risk is low. The study appeared in the journal of the British pharmaceutical society.
Fluoroquinolones are antibiotics that are commonly used to treat a variety of illnesses such as respiratory and urinary tract infections. However, some people who take these medicines may develop disabling and potentially permanent side effects of the tendons, muscles, joints, nerves, and central nervous system. These can occur in someone all at the same time. The FDA has approved changes to the labels and medication guides of fluoroquinolones taken by mouth or by injection based on patient reports of side effects.
The investigators of Boston Collaborative Drug Surveillance Program, Lexington, MA, USA, conducted cohort and nested case‐control studies which included fluoroquinolone users in the United Kingdom Clinical Practice Research Datalink Gold,  to ascertain the relative, absolute, and attributable risk of non‐traumatic tendon rupture, at various sites, associated with use of fluoroquinolones, with and without concomitant corticosteroids.
................................ Advertisement ................................
The investigators estimated the excess risk (cohort analysis) and odds ratios (ORs) (case-control) of tendon rupture by fluoroquinolone (current, recent and past use verses unexposed) and corticosteroid (current versus unexposed) use.
................................ Advertisement ................................
The investigators identified 3957 cases of tendon rupture among 740,926 patients with a fluoroquinolone prescription. The excess risk due to current fluoroquinolone use was low: any tendon rupture 3.73  per 10,000 person‐years and Achilles tendon rupture 2.91 per 10,000 PY. The excess risk of any tendon rupture was much higher for current concomitant fluoroquinolone and corticosteroid use versus corticosteroids alone: 21.2 per 10,000 PY. In the case‐control, OR  among current fluoroquinolone users versus unexposed patients was elevated: any tendon rupture 1.60, Achilles tendon 2.71 and bicep tendon 1.53. The risk of any tendon rupture was higher among women, patients aged 60+, and concomitant corticosteroid use.
The investigators found an increase in the risk of Achilles tendon rupture in patients taking Fluoroquinolones. Fluoroquinolones also increased the risk of bicep tendon rupture but to a lesser extent. But in both cases, the attributable risk is low. Furthermore,  the researchers found that the risk is materially increased with concomitant use of corticosteroids.
Read more about this article on
https://doi.org/10.1111/bcp.13879
Deepanjana Sarkar joined Medical Dialogues as a Desk Editor in 2019 for Speciality Medical Dialogues. She has been working as a medical content writer from 2 years and has covered several medical specialties including Cardiac Sciences, Dentistry, Diabetes and Endo, Diagnostics, ENT, Gastroenterology, Oncology, and Radiology. She has completed her Master's in Technology (M.Tech) in biotechnology from Kalinga Institute of Industrial Technology, Bhubaneswar. She can be contacted at deepanjana@medicaldialogues.in. Contact no. 011-43720751