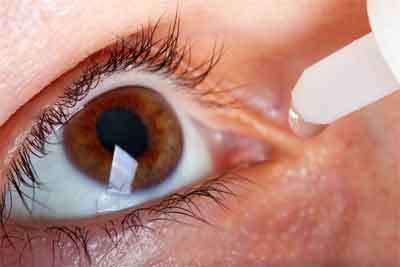 Age-Related Macular Degeneration, AMD is a multifactorial, progressive disease of the eye characterized by progressive degeneration of the retina, resulting in permanent damage to central vision among the elderly.AMD pathogenesis remains unclear but there is a  controversial link between AMD and gender. Dr. Antonio Giordano, Director of the Sbarro Institute at Temple University & colleagues have conducted a study to explore the effect of sex steroid hormone fluctuations in affecting the physiology of human male retinal-pigment epithelial cells (RPEs).The researchers have found that gender-based differences may influence several ocular conditions, suggesting that fluctuations in sex steroid homeostasis may have direct effects on eye physiology and the pathogenesis of conditions like Age-Related Macular Degeneration (AMD).The study has been published in the Journal of Cellular Physiology.
"To mimic sex steroid hormone fluctuations occurring with aging, we exposed retinal pigment epithelial cells, ARPE-19, to acute, prolonged or chronic estradiol and progesterone challenges," says Carlo Astarita, Ph.D., University of Siena and co-author of the study. "We found that chronic estradiol treatment induces cell death of RPEs via necrosis, through mechanisms involving the subcellular localization of the retinoblastoma-related protein pRb2/p130 and the extracellular plasminogen activator inhibitor type-2, PAI-2."
Moreover, study authors Dr. Macaluso and Dr. Giordano conclude: "This study has high clinical significance since it considers sex steroid fluctuations as inducers of milieu changes in the retina that are able to influence pathological situations occurring with aging in non-reproductive systems such as the eye."
"Today, the mechanisms governing the action of sex steroid hormones in maintaining the health of the eye are still largely unknown and our investigation offers the unique opportunity to unravel the effects of sex hormones," says Dr. Mina Massaro-Giordano, co-author of the study and Professor of Ophthalmology at Hospital of the University of Pennsylvania, "not only in determining gender differences, but also in affecting the physiology of non-reproductive systems, such as the eye."
The following two tabs change content below.
Anjali Nimesh
Anjali Nimesh Joined Medical Dialogue as Reporter in 2016. she covers all the medical specialty news in different medical categories. She also covers the Medical guidelines, Medical Journals, rare medical surgeries as well as all the updates in medical filed. She is a graduate from Dr. Bhimrao Ambedkar University. She can be contacted at editorial@medicaldialogues.in Contact no. 011-43720751
Latest posts by Anjali Nimesh (see all)