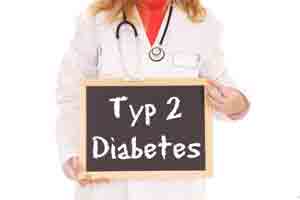 Hemoglobin A1c (HbA1c) variability may be a more powerful predictor of all-cause mortality with type 2 diabetes (T2D) than average HbA1c, according to a new study published in the August issue of Diabetes, Obesity, and Metabolism.
Emanuela Orsi, Department of Clinical Sciences and Community Health, University of Milan, Milan, Italy, and colleagues conducted the study to evaluate various measures of Hb A1c variability, compared with average HbA1c, as independent predictors of mortality.
For the purpose, they assessed three to five HbA1c measures for 8,290 patients during the two-year period (seen at nine centers) before enrollment in the Renal Insufficiency And Cardiovascular Events Italian multicenter study.
Of the sites, 9 participating centers had collected at least 3 HbA1c measures on their patients (n=8290) during the 2-year period before enrollment. Average HbA1c and HbA1c variability, defined as the intraindividual standard deviation (HbA1c-SD), were calculated from this subset of patients.
Also Read: If HbA1c >10,combo of basal insulin and Liraglutide best bet : Study
Key Findings:
The measures of HbA1c variability increased according to quartiles of average HbA1c, and vice versa.
There was an association between average HbA1c and measures of HbA1c variability with all-cause mortality.
Mortality increased with quartiles of average HbA1c, intra-individual standard deviation (HbA1c-SD), SD adjusted for the number of HbA1c assessments, and coefficient of variation.
After adjustment for confounders and/or each other measure, only the association with HbA1c variability measures remained. Mortality risk was lower for HbA1c-SD below the median and higher for HbA1c-SD above the median, regardless of whether average HbA1c was below or above the median, in fully adjusted models.
"HbA1c variability is a strong, independent predictor of all-cause mortality in type 2 diabetes and appears to be even more powerful than average HbA1c in predicting mortality," the authors concluded. "Further studies are required to understand whether HbA1c variability acts as a mediator or [an] innocent bystander in this relationship."
For more information log on to https://doi.org/10.1111/dom.13306