Dark chocolate improves visual acuity or not?- JAMA ophthalmology study answers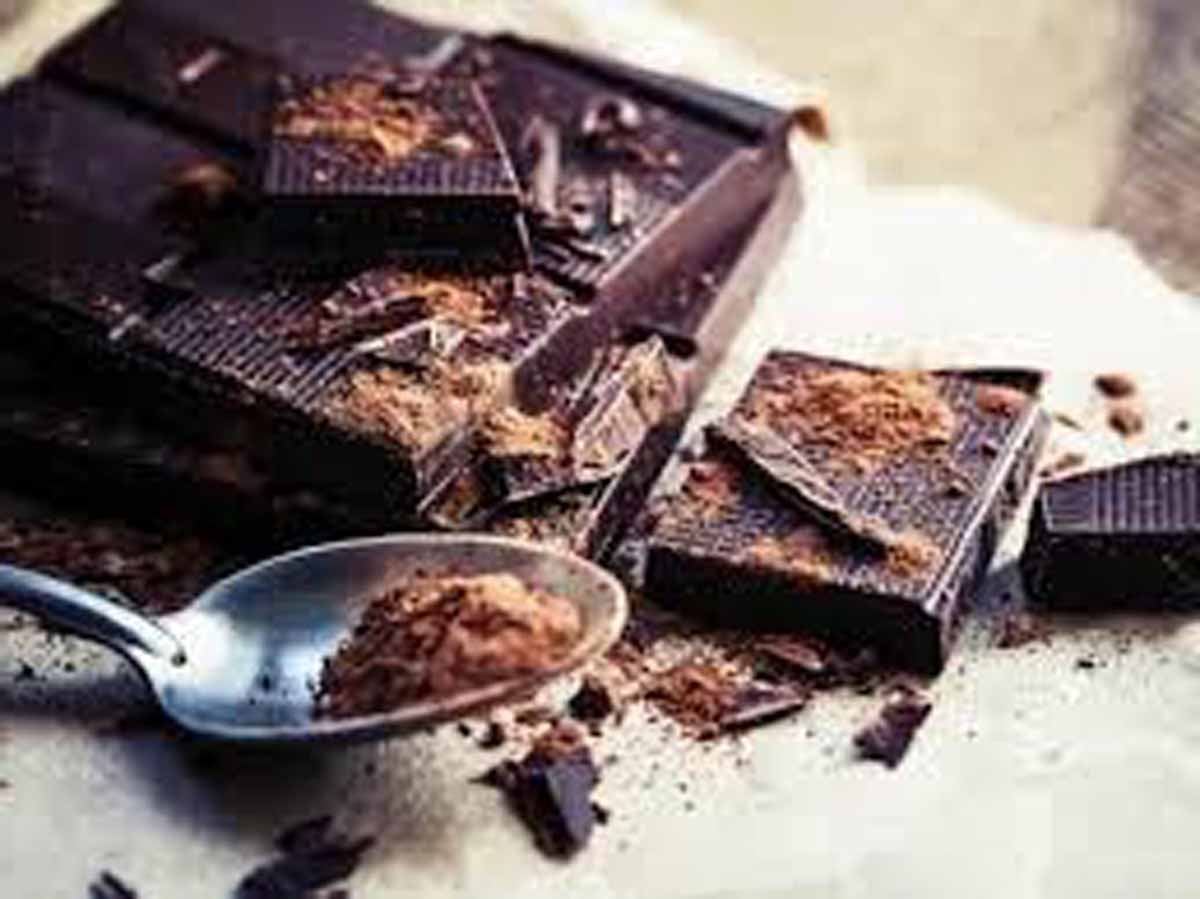 Just a year ago an article by Rabin and colleagues reported results of a small randomized clinical trial on the short-term effects of milk chocolate vs dark chocolate on visual acuity and contrast sensitivity in healthy human volunteers. The study found that "Dark Chocolate use was linked to enhanced Visual Acuity.
Now a new study recently published in the JAMA Ophthalmology journal contradicts the earlier study and the results of it clearly indicate that Flavanol-rich dark chocolate versus white chocolate does not improve vision.
In recent years, the potential health benefits of cocoa have been extensively studied. The strongest benefit of cocoa is thought to be from flavonoids (also called flavanol) owing to its anti-oxidative properties.
Flavanol occurs naturally in cocoa beans, tea, wine, fruit, and vegetables, and cocoa products being the most important source of flavanol in a regular human diet. For this, the benefits imparted by flavonoids is evaluated through the cocoa-rich dark chocolate. Many companies have started marketing their chocolates as 'flavonoid-rich' in bid to increase their sales. Flavanols have shown to have a range of health benefits.
A most recent study by Rabin et al in 2018, have reported that the consumption of flavanol-rich chocolate significantly improves visual contrast sensitivity owing to supposedly improved oxygenation of the retina. The study attracted overwhelming media response despite the small effect demonstrated and the absence of any objective parameters linking functional improvement to a retinal morphological correlate.
Jakob Siedlecki, Department of Ophthalmology, Ludwig-Maximilians-University, Munich, Germany, and colleagues, therefore, designed this study to further investigate the correlation of dark chocolate flavanol effects on subjective visual function and retinal perfusion objectively quantified on optical coherence tomography (OCT) angiography.
This randomized, masked double-blind crossover clinical trial analyzed 22 healthy participants (13 women [59.1%]; mean [SD] age, 27.3 [11.1] years) at the Department of Ophthalmology, Ludwig Maximilians-University Munich, Germany, on July 2018. The participants were randomized to consume 20 g of dark chocolate containing 400 mg of flavanols or 7.5 g of milk chocolate. Two hours later, visual function and retinal perfusion on OCT angiography were evaluated. Systemic blood pressure was measured to rule out artefacts on OCT angiography.
The primary endpoint was macular retinal perfusion quantified as vessel density on OCT angiography. The secondary endpoint was a subjective visual function (Early Treatment Diabetic Retinopathy Study visual acuity, Pelli-Robson chart, and Mars chart contrast sensitivity).
Also Read: Eating dark chocolate positively lifts mood and relieves Depression, finds study
Key findings include:



No relevant differences in baseline parameters between groups were identified. No change in the primary outcome measure, retinal perfusion, could be detected after consumption of dark vs milk chocolate (superficial plexus 48.0% vs 47.5%, treatment effect: −0.59, P = .56; deep plexus 54.1% vs 54.0%, treatment effect: −1.14).




No differences in changes in the secondary outcome parameters Early Treatment Diabetic Retinopathy Study visual acuity, Pelli-Robson chart, or Mars chart contrast sensitivity could be detected.




Potentially confounding effects of changes in blood pressure were excluded.



Also Read: Dark Chocolate may Improve Contrast Vision : JAMA
"In contrast to a previous similarly sized randomized clinical trial reporting beneficial effects on visual function, no short-term effects of flavanol-rich dark chocolate on automatically assessed retinal blood flow on OCT angiography or subjective visual function were observed in this study," write the authors.
"As this small trial does not rule out the possibility of benefits, further trials with larger sample sizes would be needed to rule in or out possible long-term benefits confidently," they concluded.
But, Paul S. Bernstein, University of Utah, Salt Lake City, UT, argues in an accompanying editorial that, "smaller, more focused studies could be even more convincing and cost-effective. For example, flavonols could be administered in tasteless capsule form to more effectively mask the participants, or individuals could come back for additional administrations of the 2 interventions to confirm or refute the repeatability of dark chocolate's objective and subjective effects on vision.
To read the complete study follow the link:
doi:10.1001/jamaophthalmol.2019.3731