Netarsudil/latanoprost combo superior to monotherapy in Glaucoma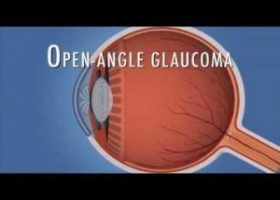 USA: The fixed-dose combination (FDC) of netarsudil/latanoprost is superior to other once-a-day treatments in achieving IOP (intraocular pressure) reduction in patients with open-angle glaucoma and ocular hypertension, finds a recent study.
The study, published in the American Journal of Ophthalmology, however, warns about conjunctival hyperemia being common, although, mild ocular adverse event. Other adverse events included conjunctival hemorrhage and corneal verticillata.
Glaucoma includes a group of diseases characterized by optic neuropathy and visual field defects, with elevated IOP, believed to be the major risk factor for both structural change and functional deficit. It is the second most common cause of blindness in the world, surpassed only by cataract but is treatable.
People diagnosed with ocular hypertension -- patients with above-normal pressures yet no conclusive evidence of optic nerve damage or visual field loss -- are at increased risk of developing glaucoma.
Topical ocular hypotensive medications can be used to reduce IOP. For many patients, monotherapy is insufficient to achieve target IOP, necessitating the use of medical medications. The increased complexity associated with polypharmacy leads to decreased medication adherence which may have adverse clinical outcomes. Fixed-dose combination (FDC) formulations of ocular hypotensive agents simplify treatment. An FDC is required that provides greater efficacy than the prostaglandin analogs, albeit the convenience of once-daily dosing that may improve medication adherence.
This randomized, double-masked, phase 3 clinical trial by Sanjay Asrani, Duke University School of Medicine, Durham, North Carolina, USA, and colleagues compared the ocular hypotensive efficacy and safety of an FDC of the Rho kinase inhibitor netarsudil and latanoprost vs monotherapy with netarsudil or latanoprost.
The study included 718 patients. Patients with untreated IOP of 20 to 36 mm Hg were randomized to once-daily netarsudil/latanoprost, netarsudil 0.02% or latanoprost 0.005% for up to 12 months. Diurnal IOP was measured at weeks 2 and 6 and month 3. The primary efficacy endpoint was mean IOP at 8:00 AM, 10:00 AM, and 4:00 PM at week 2, week 6, and month 3.
Read Also: Hydrus microstent reduces IOP and medicine need in glaucoma patients, finds Study
Key findings of the study include:


Mean treated IOP ranged from 14.8–16.2 mm Hg for netarsudil/latanoprost FDC, 17.2–19.0 mm Hg for netarsudil, and 16.7–17.8 mm Hg for latanoprost.


Netarsudil/latanoprost FDC met the criteria for superiority to each active component at all 9-time points, lowering IOP by an additional 1.8–3.0 mm Hg vs netarsudil and an additional 1.3–2.5 mm Hg vs latanoprost.


At month 3, the proportion of patients achieving mean diurnal IOP ≤15 mm Hg was 43.5% for netarsudil/latanoprost FDC, 22.7% for netarsudil, and 24.7% for latanoprost.


No treatment-related serious adverse events were reported; treatment-related systemic adverse events were minimal.


The most frequent ocular adverse event was conjunctival hyperemia (netarsudil/latanoprost FDC, 53.4%; netarsudil, 41.0%; latanoprost, 14.0%), which led to treatment discontinuation in 7.1% (netarsudil/latanoprost FDC), 4.9% (netarsudil), and 0% (latanoprost) of patients.


Read Also: Netarsudil once daily ophthalmic solution significantly reduces IOP in glaucoma
"Treatment with once-daily netarsudil/latanoprost FDC provided clinically and statistically significantly greater IOP lowering over 3 months than either of its active components, with no treatment-related serious AEs, minimal treatment-related systemic AEs, and acceptable ocular safety. With once-daily dosing, netarsudil/latanoprost FDC has the potential to reduce treatment burden, which may improve adherence and clinical outcomes in patients with open-angle glaucoma or ocular hypertension.," concluded the authors.
The study, "Netarsudil/Latanoprost Fixed-Dose Combination for Elevated Intraocular Pressure: Three-Month Data from a Randomized Phase 3 Trial" is published in the American Journal of Ophthalmology.