Five practices in pediatric surgery that need to be questioned: AAP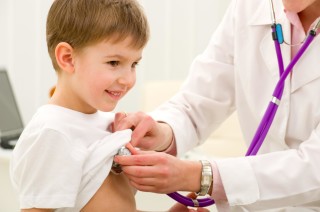 There are certain practices which are followed by the medical fraternity as a matter of habit and ritual and must be dropped with the passage of time. All such practices are pointed out by various speciality organizations under choosing wisely Campaign. American Academy of Pediatrics has released five practices in pediatric surgery that clinicians and patients should question, as part of the Choosing Wisely campaign. Here they are, in brief:


Whole-body computed tomography (CT) scans should be avoided in pediatric trauma patients. While CT scans can be a helpful adjunct to diagnosing traumatic injuries, their usage should be tailored to the mechanism of injury and clinical findings. Radiation from CT scans places children at a low, but real risk of developing potentially fatal malignancies later in life.




For children with suspected appendicitis, CT should not be the first-line imaging choice. Ultrasound should be performed, and if results are equivocal, CT or magnetic resonance imaging (MRI) may be used. Although CT is the most accurate radiologic modality for the evaluation of appendicitis, ultrasound should be the preferred initial evaluation in children. This modality is cost-effective, avoids radiation exposure, and has excellent accuracy, with a reported sensitivity and specificity of 94 percent in experienced hands. When the ultrasound is equivocal, decision guidelines based on clinical findings as well as radiologic findings may assist in determining the need for cross-sectional imaging. Other options to consider prior to CT scan may include an evaluation by a surgeon, observation with serial exams, repeat ultrasound after a period of observation, and MRI, which has been shown to have similar diagnostic accuracy as CT.




Concurrent fundoplications should be avoided during gastrostomy placement in most pediatric patients who are thriving with gastric feedings. There is significant hospital-related variation in rates of concurrent fundoplication at the time of gastrostomy placement. Despite recommendations that anti-reflux surgery should be considered only for children who have persistent symptoms despite medical management or are unable to be weaned from medical therapy, many patients undergo surgery without a trial of medical therapy.


Most children with umbilical hernias should not be referred to a pediatric surgeon until they are 4 to 5 years old. Patients with umbilical hernias may safely be observed until at least age 4 years; at that point, pediatric surgical consultation is recommended to discuss surgical repair option. Special consideration for earlier consultation can be given in cases of parental concern.


Avoid unnecessary postoperative opioid use. Fewer opioids can be used when children are concurrently given acetaminophen and/or nonsteroidal anti-inflammatory drugs after surgery. Multi-modal analgesia is recommended in the management of children for their perioperative pain. Significant decreases in opioid consumption can be achieved with the concurrent use of non-steroidal anti-inflammatory drugs (NSAID) and/or acetaminophen in infants and children undergoing surgery of moderate or major severity.


Choosing Wisely list (Free)
Source : American Academy of Pediatrics