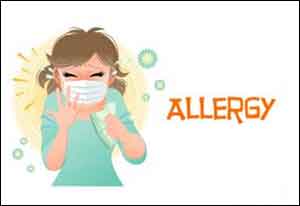 A five-minute allergy test that only needs a single drop of your blood has been approved by FDA.
Abionic SA, a developer of disrupter nanotechnology-based rapid diagnostic solutions, announced today that its rapid allergy test, IVD CAPSULE Aeroallergens, and the easy to use the testing platform, abioSCOPE have been registered in the United States by the Food and Drug Administration (FDA). Abionic intends to commence commercialization of IVD CAPSULE Aeroallergens in this market in 2018.It takes only five minutes and a single drop of blood for Abionic's abioSCOPE to produce a preliminary yet highly reliable diagnosis of a patient's allergies
Using the abioSCOPE platform, sensitization to common respiratory allergies can be tested directly from a single drop of blood, allowing patients to save several visits and invasive tests and while guaranteeing the medical diagnosis of the highest quality. The IVD CAPSULE Aeroallergens determines patient's sensitization to cats and dogs' major allergens, as well as common grass and tree pollens. Depending on the results, allergy experts who run laboratories that meet CLIA standards for moderately complex testing have now access to a new technology that allows them to quicker and better assess what triggers allergic symptoms, which is key to optimize clinical management of the disease.
A few years ago, researchers from the Swiss Federal Institute of Technology in Lausanne (EPFL) started developing what they eventually dubbed the "world's most rapid" allergy test. Now, that test has received the FDA's approval and will start telling you what you're allergic to in as fast as five minutes next year.
The system, which the company describes as the "world's most rapid" allergy test, has just been registered by the US Food and Drug Administration and is set to hit the US market in 2018. It has already been certified for use in Europe. The system comprises test capsules for four common allergies along with a portable testing device. "There are 25 million adults in the US who suffer from allergic rhinitis, a number that is constantly increasing," says Dr. Nicolas Durand, the company's CEO.
Test detects sensitization to four common respiratory allergens in the United States
Scheduled to be commercially available in the US in 2018
The FDA registration for the abioSCOPE and our first allergy test is a major milestone for Abionic and an important regulatory step that sets the stage for commercialization and a staged market entry of this revolutionary technology. We can now look to offer a rapid, easy to use the testing platform, providing allergy sufferers a more convenient and time efficient testing experience," stated Dr. Nicolas Durand, CEO of Abionic. "There are 25 million adults in the US who suffers from allergic rhinitis, a number that is constantly increasing. We are now working to secure the right distribution partners to ensure we can address this major market in 2018."