Five antibiotic strategies to be avoided in pediatric patients : AAP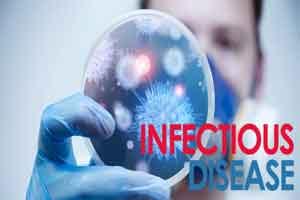 The American Academy of Pediatrics, AAP has offered five antibiotic strategies clinicians should question or avoid in pediatric patients, as part of the Choosing Wisely campaign.
These are-


1. Don't initiate empiric antibiotic therapy in the patient with suspected invasive bacterial infection without first confirming that blood, urine or other appropriate cultures have been obtained, excluding exceptional cases.

For suspected invasive bacterial infections, diagnostic testing should include blood cultures and an appropriate culture of specimens from the suspected infected site. Not all specimens may be obtained prior to antibiotics but optimally a blood culture can be obtained at the time of intravenous access. In cases where antibiotics are started due to clinical instability, or when there is a requirement for coordination for surgically accessed cultures, cultures should still be obtained at that time. In certain cases, PCR testing may be helpful to guide therapy (eg, CSF, synovial fluid, pleural fluid). Diagnostic testing should be considered for a suspected systemic viral infection that may mimic bacterial sepsis and may allow more timely initiation of antiviral therapy and discontinuation of antibiotics if a bacterial infection is excluded. In neonates where bacterial or viral sepsis cannot be differentiated based on the clinical presentation, and both antibiotics and antivirals are initiated, blood cultures should be prioritized and cultures from additional sites (eg, CSF) and PCR testing (eg, HSV) should be obtained as soon as is clinically feasible.




2. Don't use a broad spectrum antimicrobial agent for the perioperative prophylaxis or continue prophylaxis after the incision is closed for uncomplicated clean and clean-contaminated procedures.

When indicated, the timely administration of perioperative antibiotics can reduce post-operative infections when narrow-spectrum antibiotics (eg, cefazolin) are given before surgery. Perioperative prophylaxis should not be continued after the incision is closed for uncomplicated clean and clean-contaminated procedures (ie respiratory, gastrointestinal, or genitourinary sites are breached but without infection or inflammation. A clean contaminated procedure is when you cross the respiratory, GI, or urogenital tract without gross contamination.) Broad-spectrum antibiotics and longer duration of therapy have not been shown to be more beneficial and these practices contribute to the development of antimicrobial resistance and the emergence of pathogenic organisms (eg, Clostridium difficile). Both the dose and timing of perioperative antibiotic administration are important for optimal effect. Many studies show poor adherence to published guidelines on use of perioperative antibiotics, which emphasizes the need for ongoing quality improvement approaches in this area.




3. Don't treat uncomplicated community-acquired pneumonia in otherwise healthy, immunized, hospitalized patients with antibiotic therapy broader than ampicillin.

Community-acquired pneumonia (CAP) accounts for a significant percentage of antibiotic use in children. Unnecessary use of broadspectrum antibiotics, including cephalosporins such as ceftriaxone, have been shown to contribute to antibiotic resistance and C. difficile infection. The most common cause of CAP in healthy, immunized children is Streptococcus pneumoniae, of which most strains are highly susceptible to penicillin/ampicillin. As ampicillin achieves high levels in the lung and is narrow in spectrum, it should be used as a first-line drug for inpatient management of most children with an uncomplicated pediatric CAP. In cases with more resistant local epidemiology, or complicated CAP including empyema, antibiotics with a broader spectrum may be needed.




4. Don't use vancomycin or carbapenems empirically for neonatal intensive care patients unless an infant is known to have a specific risk for pathogens resistant to narrower-spectrum agents.

Antibiotics such as vancomycin and carbapenems are active against highly-antibiotic resistant bacteria unresponsive to other antibiotics. Overuse of these antibiotics can exert selection pressure and promote colonization and infection with increasingly resistant organisms, raising the spectre of morbidity and mortality due to untreatable infection. Vancomycin, in particular, is commonly used as a first-line choice when infection is suspected in the newborn intensive care unit, despite evidence that there is no survival benefit attributed to empiric therapy for most infected infants. Guidelines have been developed that can safely limit the empiric use of vancomycin to those infants known to be colonized with MRSA.


5. Don't place peripherally inserted central catheters and/or use prolonged IV antibiotics in otherwise healthy children with infections that can be transitioned to an appropriate oral agent.
Peripherally inserted central catheters (PICC) are often used for children requiring long-term intravenous antibiotics. The most common infections for which PICCs are placed in children, however, respond well to orally administered antibiotics after a brief course of intravenous therapy. Following hospital discharge, up to 40% of children with PICCs will return to the emergency department with a PICC complication. Studies of children with complicated pneumonia ruptured appendicitis, and osteomyelitis has demonstrated that, compared with oral conversion prior to hospital discharge, extended intravenous therapy with a PICC does not improve clinical cure rates but is often associated with PICC line complications.