Fitness devices can transform orthopaedic care: Study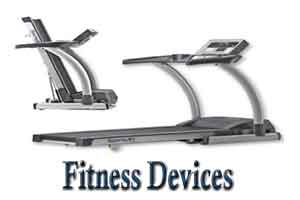 Digital fitness devices help orthopaedic patients monitor their activity levels, medication use, weight, sleep patterns, rehabilitation progress, and other personal health data, ultimately empowering them to improve clinical outcomes, according to a study.
"If we can get people more involved in their care and help them get in better shape, then everyone wins - patients, physicians, and the entire health care system," said lead study author Claudette Lajam from New York University.
The study, presented recently at the 2016 Annual Meeting of the American Academy of Orthopaedic Surgeons in Orlando, Florida, analysed activity tracking, cost, interfaces, location of devices on the body, and other relevant features for 28 most popular health devices.
The most common features were a pedometre (tracking distance travelled), in addition to monitors for heart rate, sleep and caloric intake, although many other features were available.
Lajam said that data generated by fitness devices can be applied across different levels of orthopaedic care.
If authorised by patients, this data can also be sent to their doctor and health care team, via apps that interface with Apple Health Kit, Google Fit, and Microsoft Health Vault and electronic medical record systems.
Source : IANS