First typhoid conjugate vaccine Okayed by WHO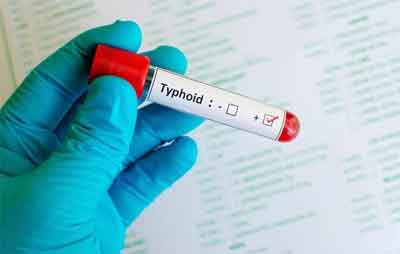 Typhoid results in nearly 12 million cases and more than 128,000 deaths globally each year, mostly among children and young adults in Asia and sub-Saharan Africa. Research shows that the impact of typhoid in developing communities goes beyond physical illness and death.All such cases will be helped by recommendation of The World Health Organization (WHO) for the introduction of typhoid conjugate vaccine (TCV) for infants and children over six months of age in typhoid-endemic countries.
The updated WHO position paper emphasizes the importance of using typhoid vaccines to control endemic and epidemic typhoid, and recommends that typhoid-endemic countries introduce TCV in a single dose for infants and children over the age of six months. Where feasible, vaccine introduction should be accompanied by catch-up vaccination campaigns for children up to 15 years of age in endemic countries. Additionally, the position paper recommended prioritizing TCV introduction in countries with the highest burden of disease or a growing burden of drug-resistant typhoid. TCV was also recommended as a response to confirmed typhoid outbreaks and for specific groups of people at high risk or with high transmission potential, including travelers from non-endemic to endemic areas.
Compared to earlier typhoid vaccines, TCV provides longer-lasting protection, requires fewer doses and is suitable for children under two years of age. These advantages allow delivery through routine infant immunization programs and better protection of young children.
"Vaccines are one of the best investments we can make to give every child a healthy start and this WHO recommendation is an important step toward our goal of addressing the high burden of typhoid in children. For too long, typhoid, which invariably affects the world's poorest communities, has been neglected in efforts to improve global health," said Dr. Anita Zaidi, director of the Vaccine Development and Surveillance, and Enteric and Diarrheal Diseases teams at the Bill & Melinda Gates Foundation. "With this new vaccine, countries will finally be able to protect millions of children who are most vulnerable to this deadly disease."
Expanding coverage of TCV through routine immunization would reduce disease incidence and potentially decrease the need for antibiotics - two priorities of the effort to stem the development and spread of drug-resistant typhoid. WHO highlighted TCV as a critical tool to slow further emergence of drug-resistant typhoid strains and ultimately save lives.
"The typhoid conjugate vaccine will not only save lives but also bolster the fight against anti-microbial drug-resistance," said Dr. Seth Berkley, CEO of Gavi, the Vaccine Alliance. "Expanding vaccine coverage will play an important role in reducing illnesses and deaths from typhoid. Gavi is looking forward to working with countries to support the introduction of this safe and effective vaccine."
"With the release of this revised position paper and the opportunity for countries to apply for Gavi support of TCV introduction, we now have the global policy in place to roll out TCVs," said Dr. Denise Garrett, director of the Coalition against Typhoid and vice president of Typhoid Programs at the Sabin Vaccine Institute. "Effectively preventing typhoid and the suffering it causes is a reality within our reach."
Typhoid disproportionately impacts children and adolescents, disrupting a child's education and affecting families' and communities' economic development and potential. Typhoid vaccines - alongside safe water, sanitation, and hygiene interventions - are a critical component to reducing the disease's burden in high-risk, endemic areas.
Source : Press Release