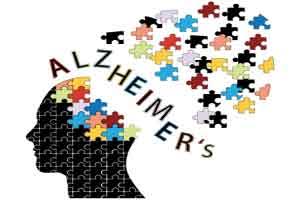 Although there has been a significant advancement in the diagnosis of Alzheimer's disease and Related Dementias (ADRD), the disease often goes unrecognized or is misattributed, causing a delay in appropriate diagnoses and care that are both harmful and costly.
Currently are no U.S. national consensus best clinical practice guidelines that provide integrated multispecialty recommendations for the clinical evaluation of cognitive impairment suspected to be due to ADRD for use by primary and specialty care medical and nursing practitioners. A work group convened by the Alzheimer's Association has developed recommendations for physicians and nurse practitioners which were reported at the Alzheimer's Association International Conference (AAIC) 2018.
At their core, the recommendations include guidance that:
All middle-aged or older individuals who self-report or whose care partner or clinician report cognitive, behavioral or functional changes should undergo a timely evaluation.
Concerns should not be dismissed as "normal aging" without a proper assessment.
Evaluation should involve not only the patient and clinician but, almost always, also involve a care partner (e.g., family member or confidant).
Alzheimer's disease and related dementias may lead to both behavioral and cognitive symptoms of dementia. As a result, these conditions can produce changes in mood, anxiety, sleep, and personality, as well as interpersonal, work, and social relationships, that are often noticeable before more familiar memory and thinking symptoms of Alzheimer's disease and related dementias appear.

Magnetic resonance imaging or computed tomography should be obtained to help establish etiology in a patient being evaluated for a cognitive behavioral syndrome.

Advocates molecular imaging with fluorodeoxyglucose (FDG) positron emission tomography (PET) imaging when there is continued diagnostic uncertainty regarding etiology after structural imaging has been interpreted.
Read Also: Diclofenac slows memory decline in Alzheimer's Disease
The recommendations emphasize obtaining a history from not only the patient but also from someone who knows the patient well to:
First, establish the presence and characteristics of any substantial changes, to categorize the cognitive behavioral syndrome.
Second, investigate possible causes and contributing factors to arrive at a diagnosis/diagnoses.
Third, appropriately educate, communicate findings and diagnosis, and ensure ongoing management, care, and support.
According to the workgroup, a timely and accurate diagnosis of ADRD increases patient autonomy at earlier stages when they are most able to participate in treatment, life and care decisions; allows for early intervention to maximize care and support opportunities, and available treatment outcomes; and may also reduce health care costs.
The Alzheimer's Association encourages early diagnosis to provide the opportunity for people with Alzheimer's to participate in decisions about their care, current and future treatment plans, legal and financial planning, and may also increase their chances of participating in Alzheimer's research.
For reference log on to https://www.alz.org/aaic/releases_2018/AAIC18-Sun-clinical-practice-guidelines.asp