First novel single dose drug for Tamiflu resistant influenza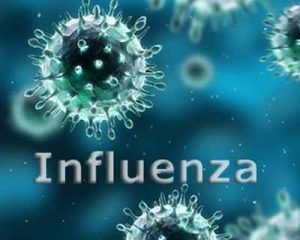 U.S. Food and Drug Administration (FDA) has accepted a New Drug Application (NDA) and granted Priority Review for baloxavir marboxil as a single-dose, oral treatment for acute, uncomplicated influenza in patients 12 years and older, announced Roche Pharmaceuticals.
Baloxavir marboxil is a first-in-class, single-dose investigational oral medicine which targets the flu virus, including oseltamivir-resistant strains and avian strains (H7N9, H5N1). It is different from other available antiviral treatments as baloxavir marboxil is designed to inhibit the cap-dependent endonuclease protein within the flu virus, which is essential for viral replication.
The NDA is based on results from the phase III CAPSTONE-1 study of a single dose of baloxavir marboxil compared with placebo or oseltamivir 75 mg, twice daily for five days, in otherwise healthy people with flu.
CAPSTONE-1 is a phase III multicentre, randomized, double-blind, placebo-controlled study in patients 12 years and older that evaluated the efficacy and safety of baloxavir marboxil in 1,436 people in the United States and Japan.
The primary outcome of the study was time to alleviation of symptoms (TTAS), important secondary endpoints were time to resolution of fever, time to cessation of viral shedding and the proportion of participants positive for influenza virus titer, or virus levels in the body, by time point.
The study found that Baloxavir marboxil met its primary and secondary endpoints compared to placebo and significantly reduced the duration of flu symptoms by more than one day (median time 53.7 hours versus 80.2 hours) and fever by nearly a day (median time 24.5 hours versus 42.0 hours). It also significantly reduced the levels of virus in the nose and throat from 24 hours through 120 hours.
The most common adverse events observed were diarrhea, bronchitis, nausea, and sinusitis.
The drug is already available in Japan and the FDA is expected to take a final decision on approval by 24 December 2018. A Priority Review designation is granted to medicines that the FDA has determined to have the potential to provide significant improvements in the treatment, prevention or diagnosis of a disease
Source : press release