First new upfront treatment Unresectable Liver Cancer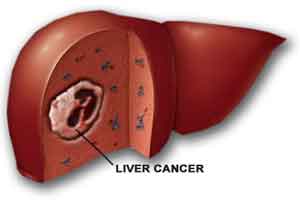 Lenvatinib capsules have been approved (Lenvima, Eisai Inc.) as first-line treatment of patients with unresectable Liver Cancer or hepatocellular carcinoma (HCC) by Food and Drug Administration, USA.
The approval has been accorded after REFLECT study, a multicenter non-inferiority trial conducted in 954 patients with previously untreated, metastatic or unresectable HCC. The subjects were randomized to either 8 mg or 12 mg oral lenvatinib (depending on the patient's weight) versus 400 mg sorafenib twice daily until disease progression or unacceptable toxicity. The drug is approved at the 8 mg once-daily dose for patients <60 kg and at the 12 mg once-daily dose for those ≥60 kgs.
The trial showed that lenvatinib was non-inferior to sorafenib (HR 0.92, 95% CI 0.79-1.06). Though not statistically superior, median overall survival was 13.6 months in the lenvatinib-treated group versus 12.3 months in the sorafenib group. It also demonstrated a statistically significant improvement in progression-free survival (PFS) with lenvatinib as compared to sorafenib. The overall response rate was higher for the lenvatinib arm as compared to sorafenib (41% vs. 12% per mRECIST and 19% vs. 7% per RECIST 1.1).
"Unresectable hepatocellular carcinoma is an extremely difficult-to-treat cancer, with no new first-line systemic therapy options for more than a decade," said Ghassan Abou-Alfa, MD, of Memorial Sloan Kettering Cancer Center in New York City, in a press release from drugmaker Eisai. "REFLECT is the first-ever positive phase III trial against an active comparator in unresectable HCC."
The most common adverse reactions observed in the lenvatinib-treated patients with HCC (≥20%) in order of decreasing frequency were hypertension, fatigue, diarrhea, decreased appetite, arthralgia/myalgia, decreased weight, abdominal pain, palmar-plantar erythrodysesthesia syndrome, proteinuria, dysphonia, hemorrhagic events, hypothyroidism, and nausea.
The recommended lenvatinib dosages for patients with HCC are the following:


12 mg orally once daily in patients 60 kg or greater actual body weight or


8 mg orally once daily in patients less than 60 kg actual body weight.


Lenvatinib was previously approved for advanced thyroid cancer and renal cell carcinoma.
Source : Press Release