First Ever Consensus guidelines on use of Ketamine for acute pain management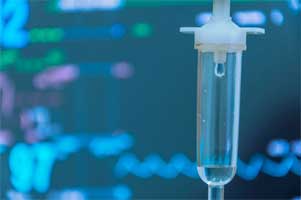 The American Society of Regional Anesthesia and Pain Medicine (ASRA), American Academy of Pain Medicine (AAPM) and American Society of Anesthesiologists (ASA) have issued first-ever consensus guidelines on the use of ketamine for the management of acute pain.
The guidelines are published online in the journal Regional Anesthesia and Pain Medicine.
The guideline was issued by a committee consisting of Steven Cohen, from Johns Hopkins School of Medicine in Baltimore, Maryland, and colleagues to provide a framework for doctors, for institutions and for payers on use of ketamine for acute pain.
Ketamine infusions have been used for decades to treat acute pain, but a recent surge in usage has made the infusions a mainstay of treatment in emergency departments, in the perioperative period in individuals with refractory pain, and in opioid-tolerant patients. This guideline is significant as Ketamine is undergoing a renaissance to treat acute pain, but with scarce guidance.
Key Recommendations:


Subanesthetic ketamine infusions should be considered for patients undergoing painful surgery and may be considered for opioid-dependent or opioid-tolerant patients undergoing surgery.


Ketamine may be considered for opioid-dependent or opioid-tolerant patients with acute or chronic sickle cell pain.


For patients with sleep apnea, ketamine may be considered as an adjunct to limit opioids.


On dosing, the guidelines recommend that ketamine bolus doses do not exceed 0.35 mg/kg and that infusions for acute pain generally do not exceed 1 mg/kg per hour in settings without intensive monitoring.


Subanesthetic intravenous ketamine bolus doses (up to 0.35 mg/kg) and infusions (up to 1 mg/kg per hour) can be used as adjuncts to opioids for perioperative analgesia.


Ketamine should be avoided in people with poorly controlled cardiovascular disease, those with active psychosis, and pregnant women.


For hepatic dysfunction, evidence supports that ketamine infusions should be avoided in individuals with severe disease and used with caution, with monitoring of liver function test results before infusion and during infusions in surveillance of elevations in individuals with moderate disease.


Ketamine should be avoided in individuals with elevated intracranial pressure and elevated intraocular pressure.


Intranasal ketamine is beneficial for acute pain management; it provides not only effective analgesia but also amnesia and procedural sedation.


Ketamine should be administered by providers with advanced cardiovascular life support (ACLS) training, moderate-sedation experience.


As patient-controlled analgesic (PCA) for acute and perioperative pain, may be useful alone or as adjunct to opioid IV-PCA (grade C, low; and grade B, moderate, respectively).


"Despite its drawbacks, ketamine remains a powerful and inexpensive tool for practitioners who manage acute pain. We believe its use will continue to expand as more institutions treat increasingly challenging patients in the perioperative period as well as those with painful disease exacerbations while trying to combat the opioid epidemic," concluded the authors.
Source : With inputs from Regional Anesthesia and Pain Medicine