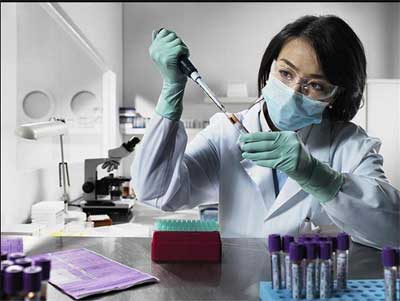 First ever case of rat-borne Andes Virus has been reported in the US, according to the Centers for Disease Control and Prevention, CDC.
A 29-year-old woman was admitted to a Delaware hospital with complaints of fever, malaise, and myalgia. She remained in the hospital for five days after which she was discharged after clinical recovery. She tested positive for New World hantavirus immunoglobulin M (IgM) and immunoglobulin G (IgG) by enzyme-linked immunosorbent assay (ELISA). Subsequent testing by CDC's Viral Special Pathogens Branch detected New World hantavirus by nested reverse transcription–polymerase chain reaction (RT-PCR) and Andes virus by nucleic acid sequencing. This case represents the first confirmed importation of Andes virus infection into the United States. Prior to this two imported cases have also been reported in Switzerland
The patient had reportedly spent two weeks in the Andes region of Argentina and Chile, where she "stayed in cabins and youth hostels in reportedly poor condition. No rodent exposures were reported. The case study published in the Oct. 19 issue of the CDC's Morbidity and Mortality Weekly Report.
Andes virus is a "type of hantavirus that is found in rodents in South America," and the virus can spread to people through contact with infected rodents and their droppings, the CDC says. Early symptoms "can look similar to the flu, and may include: headache, fever, muscle aches, nausea or vomiting, and diarrhoea," and can appear four days to six weeks after exposure, according to the agency.
According to CDC, a suspected case was defined as the occurrence of one or more of the following signs or symptoms in a person with close contact with the patient within 42 days (the maximum incubation period) after last contact: new onset anorexia, chest pain, cough, diarrhoea, fever, headache, muscle pain, nausea, or vomiting. A high-risk contact was defined as a person with exposure to the traveler's body fluids. A low-risk contact was defined as a person who, in the absence of exposure to body fluids, provided medical care or in-flight service to, or was seated near, the traveler for at least 1 hour.
The virus can be transmitted between people, and the CDC identified 53 people in six states who had contact with the woman. None tested positive for the virus, CNN reported. Andes virus can lead to a fatal respiratory disease called hantavirus pulmonary syndrome. "There is no specific treatment, cure, or vaccine" for the syndrome, the CDC said.
For further reference log on to : CDC Case Report