................................ Advertisement ................................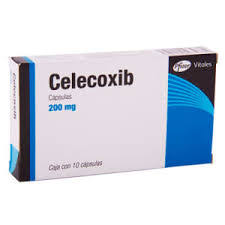 Cardiovascular (CV) safety of celecoxib, a prescription pain killer, is equivalent to that of naproxen and ibuprofen, concluded two panels of the U.S. Food and Drug Administration (FDA). The FDA's Arthritis Advisory Committee (AAC) and the Drug Safety and Risk Management Advisory Committee (DSaRM) voted 15 yes, 5 no, and 1 abstention in favor of the drug's safety. This was based on the Prospective Randomized Evaluation of Celecoxib Integrated Safety vs Ibuprofen or Naproxen (PRECISION) trial.
The drug celecoxib is sold by Pfizer under the brand name Celebrex. Its safety for heart was questionable for a long time. Now, with the voting of FDA, it is proven to pose no greater risk for causing heart attacks and strokes as compared to widely used pain relievers aproxen and ibuprofen. Based on the committee's conclusion, the FDA may change the advice about the drug's safety that it provides to doctors.
PRECISION was a randomized, double-blind, active-controlled, parallel-group trial that began in 2006. It involved study on 24,081 patients who had osteoarthritis or rheumatoid arthritis and had or were at high risk for CV disease. It is a postmarketing trial requested by the FDA for evaluation of CV thrombotic risk of celecoxib following the emergence of new data about the risk for CV thromboembolic events linked with the cyclooxygenase-2 (COX-2) selective nonsteroidal anti-inflammatory drugs (NSAIDs) rofecoxib and celecoxib.
................................ Advertisement ................................
"I have been convinced by the committee that the trial did add value; I believe there is comparable CV event rate at the 100 mg dose, so my answer was 'yes' in that context," said temporary voting panel member Christianne L. Roumie, MD, MPH, associate professor, internal medicine and pediatrics, Institute for Medicine and Public Health, Vanderbilt University, Nashville, Tennessee.
................................ Advertisement ................................
The study's primary Antiplatelet Trialists' Collaboration (APTC) endpoint was an independently assessed composite of CV death, nonfatal myocardial infarction, or nonfatal stroke. The trial's primary hypothesis was celecoxib's noninferiority to naproxen for the APTC endpoint. Other hypotheses were whether the drug was inferior to ibuprofen and whether ibuprofen was noninferior to naproxen for the APTC endpoint.
Suzanne Robotti, the panel's consumer representative and the executive director of DES Action USA, a group advocating for people injured by diethylstilbestrol, was the lone abstainer. "I objected to the phrasing of the question," she said. "I found the results of [the study] to be reassuring but they didn't demonstrate safety; they [just] showed no increase in harm. A range of doses was not tested with Celebrex, and I'm not confident the medical community will restrain itself when prescribing in real life."
For further related information click on the link: 10.1056/NEJMoa1611593
Medha Baranwal joined Medical Dialogues as an Editor in 2018 for Speciality Medical Dialogues. She covers several medical specialties including Cardiac Sciences, Dentistry, Diabetes and Endo, Diagnostics, ENT, Gastroenterology, Neurosciences, and Radiology. She has completed her Bachelors in Biomedical Sciences from DU and then pursued Masters in Biotechnology from Amity University. She has a working experience of 5 years in the field of medical research writing, scientific writing, content writing, and content management. She can be contacted at medha@medicaldialogues.in. Contact no. 011-43720751
To know about our editorial team click here
................................ Advertisement ................................