................................ Advertisement ................................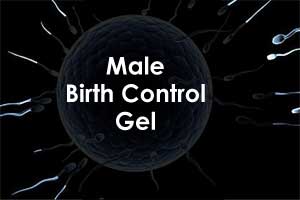 male contraceptive methods A contraception gel it has been developed by a team at the US National Institute of Child Health and Human Development which is slated for trials starting this April. The trials will be conducted on more than 400 couples in the U.S., Italy, Chile, Kenya, the U.K., and Sweden. The researchers had previously published a paper in the Journal of Clinical Endocrinology & Metabolism, regarding composition, effectivity, and method of use of the gel, how it is used.
Till now male methods are limited to withdrawal, condom, and vasectomy. Condoms suffer from inconsistent use, whereas vasectomy requires surgery and is not reliably reversible. A majority of men surveyed internationally are interested and willing to use male contraceptive methods (2, 3) and female partners support male involvement. Unfortunately, no safe, effective, reversible method is available to men who are interested in sharing the responsibility of family planning.
The active ingredients of the gel are progestin called Nesterone and a synthetic form of testosterone. Progestin prevents the testicles from producing testosterone, which the body needs to produce sperm cells. The synthetic testosterone shall replace the loss of natural testosterone to restore hormonal balance without affecting sperm production.
................................ Advertisement ................................
The gel shall be applied to the upper arms and shoulders not on the genitals. The active ingredients shall reach the bloodstream and be effective.This method is superior to the oral method of consuming a  pill as it is not cleared from the body so quickly.
................................ Advertisement ................................
The men in the trial will shall be asked to apply gel every day which will cause a drop in sperm production for approximately 72 hours. The female partners will be asked to use a female contraceptive during the first four months of the trial and the sperm levels of the men shall be  monitored. A level of 1 million sperm per milliliter of semen is considered to be an acceptable level of comfort. Later on the couples will be asked to rely solely on the gel for at least one year.
Dr. Niloufar Ilani and associates hypothesized n 2012 that combinations of testosterone (T) and nestorone (NES; a nonandrogenic progestin) transdermal gels may suppress spermatogenesis and prove appealing to men for contraception.They then conducted a  randomized, double-blind, comparator clinical trial at two academic medical centers to determine the effectiveness of T gel alone or combined with NES gel in suppressing spermatogenesis.
The researchers roped in Ninety-nine healthy male volunteers participated in the study who were randomized to one of three treatment groups applying daily transdermal gels (group 1: T gel 10 g + NES 0 mg/placebo gel; group 2: T gel 10 g + NES gel 8 mg; group 3: T gel 10 g + NES gel 12 mg).The main outcome variable of the study was the percentage of men whose sperm concentration was suppressed to 1 million/ml or less by 20–24 wk of treatment.
It was found that the percentage of men whose sperm concentration was 1 million/ml or less was significantly higher for T + NES 8 mg (89%, P < 0.0001) and T + NES 12 mg (88%, P = 0.0002) compared with T + NES 0 mg group (23%).
The researchers concluded that a combination of daily NES + T gels suppressed sperm concentration to 1 million/ml or less in 88.5% of men, with minimal adverse effects, and may be further studied as a male transdermal hormonal contraceptive.
For more details click on the link: https://doi.org/10.1210/jc.2012-1384
Dr Kamal Kant Kohli-MBBS, DTCD- a chest specialist with more than 30 years of practice and a flair for writing clinical articles, Dr Kamal Kant Kohli joined Medical Dialogues as an Editor-in-Chief for the Speciality Medical Dialogues section. Besides writing articles, as an editor, he proofreads and verifies all the medical content published on Medical Dialogues including those coming from journals, studies,medical conferences,guidelines etc.
Before Joining Medical Dialogues, he has served at important positions in the medical industry in India including as the Hony. Secretary of the Delhi Medical Association as well as the chairman of Anti-Quackery Committee in Delhi and worked with other Medical Councils in India. Email: editorial@medicaldialogues.in. Contact no. 011-43720751
To know about our editorial team click here
................................ Advertisement ................................