................................ Advertisement ................................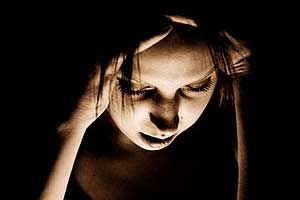 Taiwan: People with fibromyalgia are at a higher risk of developing migraine compared with people without fibromyalgia (FM), suggests a longitudinal cohort study.
Results of the study, published in the journal BMJ Open, demonstrated a  bidirectional relationship between fibromyalgia and migraine.
Migraine is a complex, recurrent disorder manifested as a throbbing headache and is frequently associated with nausea, sensitivity to sound or light, and allodynia.
................................ Advertisement ................................
Fibromyalgia and migraine are common pain disorders that tend to coexist. I-Wen Penn, School of Medicine, Fu Jen Catholic University, New Taipei City, Taiwan, and colleagues conducted the study to determine whether these two conditions exhibited any mutual influences.
For the purpose, the researchers examined data from 2 cohorts in a nationwide health database. Cohort 1 comprised 33 216 patients with FM and cohort 2 consisted of 7420 patients with migraine; all of these patients were diagnosed between 2000 and 2010. Patients were age- and sex-matched 4 to 1 with control subjects who had neither migraine nor fibromyalgia.
................................ Advertisement ................................
Also Read: Fibromyalgia is frequently misdiagnosed, finds study
Key Findings:
After adjusting for sex, age, and comorbidities the incidence of migraine was found to be higher in individuals with vs without fibromyalgia.
The relative risk for migraine in women and men with fibromyalgia was 1.76 and 2.29, respectively, and this risk was highest in individuals ≤50 years of age.
The overall incidence of FM in the migraine cohort was 1.57 times greater than that in the corresponding control cohort (7.01 vs 4.49 per 1000 person-years respectively).
The relative risk for fibromyalgia in women and men with migraine was 1.43 and 1.78, respectively, and this risk was highest in individuals ≤50 years of age (hazard ratio, 1.64).
Age, migraine, hypertension, hyperlipidemia, depression, sleep disorder, and coronary artery disease were associated with reduced fibromyalgia incidence.
Also Read: Erenumab – a promising drug for chronic migraine associated with medication overuse
"Because migraine is often more effectively managed than FM, the authors hypothesized that patients with FM are more likely to be treated for migraine than are patients with a migraine for FM. Therefore, clinical trials of patients with migraine in the future have the potential to evaluate the effects of FM on health outcomes and the efficacy of FM treatment," write the authors.
"The results of comparing the 2 cohort arms suggested a bidirectional risk [for] migraine and fibromyalgia in patients with fibromyalgia and those with migraine, respectively. These results indicated that fibromyalgia had stronger predictive power for the onset of migraine than did migraine for the onset of fibromyalgia," concluded the study authors.
For complete study follow the link: http://dx.doi.org/10.1136/bmjopen-2018-026581
Medha Baranwal joined Medical Dialogues as an Editor in 2018 for Speciality Medical Dialogues. She covers several medical specialties including Cardiac Sciences, Dentistry, Diabetes and Endo, Diagnostics, ENT, Gastroenterology, Neurosciences, and Radiology. She has completed her Bachelors in Biomedical Sciences from DU and then pursued Masters in Biotechnology from Amity University. She has a working experience of 5 years in the field of medical research writing, scientific writing, content writing, and content management. She can be contacted at medha@medicaldialogues.in. Contact no. 011-43720751
To know about our editorial team click here
................................ Advertisement ................................