................................ Advertisement ................................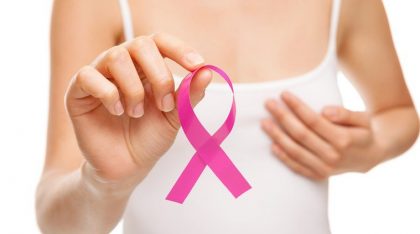 There have been studies in the past according to which risks of reproductive cancers in women who have undergone assisted reproduction are inconsistent. But in an  Observational Study conducted on over 250,000 British women, the researchers have reported no increased risk of endometrial cancer or invasive breast cancer after assisted reproduction or so-called fertility Treatment.  Small increased risks of non-invasive breast and ovarian tumors detected may not be due to the treatment. The study has appeared in  The BMJ.
The study was conducted to ascertain the risk of cancer in this group of patients because assisted reproduction/Fertility Treatment is practiced worldwide and more than five million children have been born as a result. The assisted reproduction involves exposure to high levels of hormones, which can carry an increased risk of breast, endometrial and ovarian cancers.
Professor Alastair Sutcliffe at UCL Great Ormond Street Institute of Child Health in London and colleagues conducted a study to investigate the risks of ovarian, breast and uterine cancer in women who have had assisted reproduction.
................................ Advertisement ................................
The researchers went through the Human Fertilisation and Embryology Authority (HFEA) records and they identified all women who had assisted reproduction in Britain between 1991 and 2010 and then linked this information to national cancer records.
In the study, a  total of  255,786 women were followed up over an average of 8.8 years. in whom the average age at first treatment was 34.5 years and women had an average of 1.8 treatment cycles. Among the subjects, the cause of infertility involved at least one female factor in 111,658 (44%) women whereas infertility was unexplained in 47,757 (19%) women and was due only to male factors in 84,871 (33%).
................................ Advertisement ................................
The investigators found no overall increased risk of breast cancer or invasive breast cancer associated with assisted reproduction as compared to the general population. However, increased risk of non-invasive (in situ) breast cancer detected (absolute excess risk of 1.7 cases per 100,000 person-years) was attributed to with an increasing number of treatment cycles.
................................ Advertisement ................................
In addition to this an increased risk of ovarian cancer, both invasive and borderline, was also detected but that was limited to women with other known risk factors, suggesting this may be due to underlying patient characteristics, rather than assisted reproduction itself.
The researchers found no overall increased risk of Uterine cancer with assisted reproduction. The researchers, however, stressed the need for ongoing monitoring of these important outcomes in this ever-growing population. This being an observational study,  no firm conclusions can be drawn about cause and effect but the strength of the study is the large sample size and long follow up period, which enabled researchers to adjust for potentially influential factors.
For more details click on the link: doi: 10.1136/bmj.k2644
Author Details
Dr Kamal Kant Kohli-MBBS, DTCD- a chest specialist with more than 30 years of practice and a flair for writing clinical articles, Dr Kamal Kant Kohli joined Medical Dialogues as an Editor-in-Chief for the Speciality Medical Dialogues section. Besides writing articles, as an editor, he proofreads and verifies all the medical content published on Medical Dialogues including those coming from journals, studies,medical conferences,guidelines etc.
Before Joining Medical Dialogues, he has served at important positions in the medical industry in India including as the Hony. Secretary of the Delhi Medical Association as well as the chairman of Anti-Quackery Committee in Delhi and worked with other Medical Councils in India. Email: editorial@medicaldialogues.in. Contact no. 011-43720751
To know about our editorial team click here
................................ Advertisement ................................