FEIBA effective for  reversal of DOAC-related hemorrhage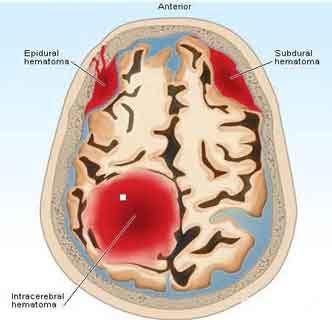 Current guidelines recommend the use of prothrombin complex concentrates (PCCs) and activated PCCs (aPCC) for reversal of DOAC anticoagulant activity in the setting of traumatic and non-traumatic intracranial hemorrhage (ICH).Dr. Brett A. Faine and colleagues from the University of Iowa Hospitals and Clinics, in Iowa City, evaluated the safety and effectiveness of FEIBA and found that it is is effective for reversal of direct oral anticoagulant (DOAC)-related hemorrhage in emergent cases.Factor eight inhibitor bypassing activity (FEIBA) is an activated prothrombin complex concentrate (aPCC).The study has been published in The American Journal of Emergency Medicine.
The researchers evaluated the safety and effectiveness of FEIBA in their series of 42 patients who required emergency reversal of DOAC for bleeding or urgent surgical intervention.The median dose of FEIBA was 2,395 units, which translated into a median 30 units/kg.The rates of thrombotic events (10%), hemorrhage progression (10%), and observed mortality (29%) were similar to rates previously published in the limited literature evaluating aPCC use in this population.
Four patients experienced thromboembolic events (three with deep vein thrombosis and one with myocardial infarction) a median 4 days after FEIBA administration.Only four patients (10%) had progression of their hemorrhages after FEIBA administration and urgent surgical intervention.
The average dose of FEIBA was lower in patients with hemorrhage progression (26 units/kg) than in patients without hemorrhage progression (33 unit/kg).
Although 12 patients died during their hospital stay, no death was attributed to thromboembolic complications.
"This case series suggests that FEIBA administration is relatively safe and effective to reverse DOACs in the setting of hemorrhage or need for urgent surgical procedures," the researchers conclude. "Until target-specific reversal agents, such as andexanet alfa or aripazine, are available, future studies evaluating the effectiveness of aPCC administration for DOAC-associated hemorrhagic complications are warranted."
It is approved by the US Food and Drug Administration for routine prophylaxis to prevent or reduce the frequency of bleeding episodes in hemophilia A and B patients with inhibitors.
For further reference log on to:
Source : With inputs from The American Journal of Emergency Medicine