Fearing Side effects : Sharp decline in Testosterone prescriptions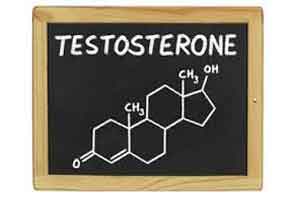 A sharp decline in the use of testosterone was noticed after the reports highlighted its usage linked to heart attacks and strokes, according to a systematic literature review published in the journal JAMA. The literature review reveals that between 2013 and 2016, there was a 48 percent decrease in testosterone prescriptions in established users and a 62 percent decrease in new users.
The Federal Drug Administration issued a safety bulletin in 2014 after the data which was released reported that testosterone use was associated with heart attacks and strokes.
Jacques Baillargeon, Ph.D., from the Department of Preventive Medicine and Community Health at the University of Texas in Galveston, and colleagues traced the progressive trend of testosterone prescriptions from 2002 to 2016.
The authors evaluated data from nearly 10 million men over 30 who were treated with testosterone. For each year, the researchers reported the percentage of men who were prescribed testosterone therapy and new users.
Overall, 0.52% of the men used it in 2002, and by 2013, 3.20% of the men had used it. However, after 2013, its use dropped sharply, and by 2016, only 1.67% of the men were still using it.
Similarly, in 2002, 0.28% of the men were newly prescribed testosterone, and by 2013, 1.26% of the men have newly prescribed the drug. However, new prescriptions slumped starting in 2013, and by 2016, only 0.48% of the men received a new prescription.
Read Also:
Long-term testosterone treatment may lead to diabetes remission in hypogonadal men
The authors found that there was a sharp 22% drop in new users from October 2013 to December 2013 following the publication of the article by Vigen and colleagues that linked it to adverse cardiovascular events.
However, there was an additional 50% decrease in new users which occurred during the next 8 months subsequent to the findings by Finkle and colleagues and the FDA communication. The drop in new users occurred irrespective of age and region.
"The most substantial periods of the decrease occurred following published reports linking testosterone to cardiovascular adverse events and an FDA safety communication," said Baillargeon.
For more reference log on to https://jamanetwork.com/journals/jama/article-abstract/2687344
Source : WIth inputs from the journal JAMA