Breast Implant-Associated Lymphoma: FDA Issues new information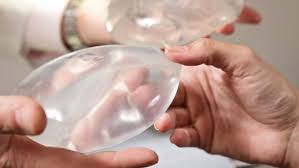 The US Food and Drug Administration (FDA) has provided an update on breast implant-associated anaplastic large cell lymphoma.
In January 2011, the agency identified a possible association between breast implants and the development of anaplastic large cell lymphoma (ALCL).
"The FDA has been closely tracking the relationship between breast implants and a rare type of non-Hodgkin's lymphoma since we first identified this possible association. We've been working to gather additional information to better characterize and quantify the risk so that patients and providers can have more informed discussions about breast implants," said Binita Ashar, M.D., director of the division of surgical devices in FDA's Center for Devices and Radiological Health. "As part of that effort, we are working to update and enhance the information we have on this association, including updating the total number of known cases of BIA-ALCL and the lifetime risk of developing BIA-ALCL as reported in medical literature. We hope that this information prompts providers and patients to have important, informed conversations about breast implants and the risk of BIA-ALCL. At the same time, we remain committed to working in partnership with all stakeholders to continue to study, understand and provide updates about this important public health issue"
The agency is providing an updated number of medical device reports (MDRs) (also known as adverse event reports) and medical literature estimates regarding risk reviewed by the agency since the last public update in March 2017. We are reporting that we are aware of 414 total cases of BIA-ALCL. Additionally, studies reported in medical literature estimate that the lifetime risk of developing BIA-ALCL for patients with textured breast implants ranges from 1 in 3,817 to 1 in 30,000.
The agency is also updating the content and format of the webpage for the agency's breast implant post-approval studies to make current information about these important studies easier for patients to read and understand.
Breast Implant-Associated Anaplastic Large Cell Lymphoma (BIA-ALCL)
Today's update does not change the agency's recommendations regarding breast implants. Choosing to obtain a breast implant is a very personal decision that patients and their providers should make based on individual needs and with the complete information about risks and benefits.
Know and Consider the Risks
FDA-approved breast implants sold in the United States are made with outer shells of medical-grade silicone and filled with silicone gel or saline. These implants undergo extensive testing to establish reasonable assurance of safety and effectiveness.
Nonetheless, there are risks associated with all breast implants, including:


additional surgeries


breast implant associated-anaplastic large cell lymphoma (BIA-ALCL), a cancer of the infection-fighting cells (lymphocytes) of the immune system


capsular contracture, which is scar tissue that squeezes the implant


breast pain


rupture (tears or holes in the shell) with deflation of saline and silicone gel-filled implants


silent (without symptoms) rupture of silicone gel-filled implants


Note: The silicone used for breast implants is different than injectable silicone. Injectable silicone is not FDA-approved for body contouring.
Source : Press Release