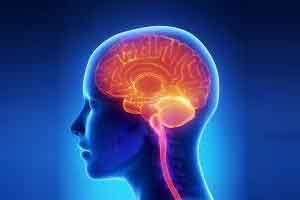 FDA renewed warnings about use of balloon angioplasty in neurologic disorders such as multiple sclerosis, a procedure first championed by an Italian vascular specialist and embraced by some in the MS community, although soundly rejected by most neurologists.
Balloon angioplasty of the jugular vein — dubbed transvascular autonomic modulation — in an attempt to treat neurological disorders is not only experimental but carries serious risks, the FDA had warned in March 2017.
The warning said that -FDA believes that performing a TVAM procedure using these medical devices poses a risk to patients because:
The safety and effectiveness of using balloon angioplasty devices in a patient's venous system has not been established for any clinical condition. The FDA has approved these devices for use only in arteries.
There is no clear scientific evidence to support that the treatment of internal jugular venous stenosis:

is safe in any patients, including those with autonomic dysfunction;
impacts the symptoms of autonomic dysfunction;
changes the overall course of health conditions derived from autonomic dysfunction; or
improves the quality of life for patients with autonomic dysfunction.

TVAM and other similar experimental procedures have been associated with serious complications.

After the safety communication issued in May 2012, the FDA received at least one medical device report of a balloon rupturing during placement in a patient's jugular vein. Physicians ultimately determined the balloon had migrated to the patient's lung, requiring surgery to remove the ruptured balloon.
Other serious complications reported to the FDA or discussed in medical journals include: at least one death, blood clots in a vein in the brain (which may lead to a stroke), cranial nerve damage, and abdominal bleeding.
FDA has issued a new warning which  was prompted by at least one physician broadening the list of neurological disorders he claimed to treat with transvascular autonomic modulation.Dr.Michael Arata of Synergy Health Concepts in Newport Beach, Calif., has continued to conduct unauthorized clinical research using these devices despite a 2012 warning letter.
FDA maintains that balloon angioplasty devices are approved only for use in arteries, with no clear proof for safety and effectiveness in the venous system and  there has been clear evidence of risk instead.