FDA Panel Votes on new Osteoporosis Treatment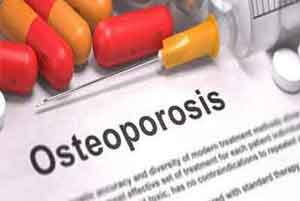 The U.S. Food and Drug Administration (FDA) Bone, Reproductive and Urologic Drugs Advisory Committee (BRUDAC) provided strong support for the approval of Evenity™ (romosozumab) for the treatment of postmenopausal women with osteoporosis at high risk for fracture.
Evenity bagged the approval after BRUDAC reviewed safety and efficacy data from the pivotal Phase 3 studies. Eighteen of 19 members voted yes for approval. In their discussion, the Committee emphasized the need for post-marketing follow-up.
Read Also: Denosumab-Postmenopausal Osteoporosis drug found safe in long-term trial
Evenity is an investigational bone-forming monoclonal antibody. It is designed to work by inhibiting the activity of sclerostin, which enables Evenity to rapidly increase bone formation and reduce bone resorption simultaneously. Amgen and UCB are co-developing Evenity.
The Evenity development program included 19 clinical studies that enrolled approximately 14,000 patients. Notable Phase 3 studies include FRAME, a placebo-controlled study with 7,180 postmenopausal women with osteoporosis at risk for fracture; ARCH, an active comparator-controlled study with 4,093 postmenopausal women with osteoporosis and with a prior history of fracture; and STRUCTURE, an active comparator-controlled study with 436 postmenopausal women with osteoporosis.
The BRUDAC evaluated the FRAME and ARCH studies in its review of the clinical benefit: risk profile of Evenity, including the cardiovascular safety finding seen in the ARCH study, for the potential to reduce the risk of fractures and increase bone mineral density (BMD) in postmenopausal women with osteoporosis.
"Evidence suggests that many women who sustain a fragility fracture are not appropriately treated for osteoporosis. This is why new treatment options, like Evenity, are so important," said Dr. Pascale Richetta, head of the bone and executive vice president, UCB. "The Committee's recommendation represents a step forward for patients and we look forward to working with our partner, Amgen, in the coming months to bring EVENITY to the patients that need it most."
Read Also: How long to continue osteoporosis Medicines in Postmenopausal women ?
In addition, warnings (including a Boxed Warning) related to potential cardiovascular risk were proposed for the drug labeling. These included that romosozumab may increase the risk of myocardial infarction (MI) and stroke during treatment and that clinicians should consider the benefit/risk in patients with a history of MI or stroke. Moreover, Committee members expressed the need for post-marketing follow-up to further evaluate the cardiovascular signal.
Worldwide, one in three women and one in five men, over the age of 50, will suffer a fragility fracture due to osteoporosis and with an aging population, these numbers will rise. Yet despite this, there is a large gap in the management and treatment of osteoporosis, especially in the post-fracture setting, with an estimated four out of five patients remaining undiagnosed and untreated after a fracture.