FDA Panel votes in favour of Teprotumumab for Thyroid Eye Disease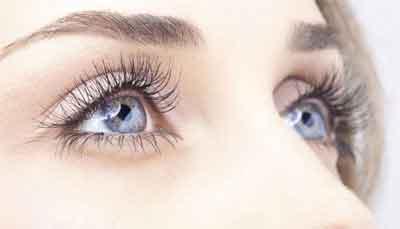 A US Food and Drug Administration (FDA) advisory panel has voted in favour of the approval of teprotumumab solution for intravenous use(Horizon Therapeutics) for the treatment of thyroid eye disease.
Thyroid eye disease is a rare autoimmune disease that causes proptosis and can lead to blindness. The current available treatment is aimed at relief of symptoms and includes corticosteroids and orbital decompression.Teprotumumab is an investigational fully human monoclonal antibody that works by inhibiting the insulin-like growth factor 1 receptor (IGF-1R) and may lead to significant reductions in inflammation, proptosis, and diplopia in patients with active thyroid eye disease.
Teprotumumab was granted fast-track status in April 2015 and breakthrough therapy designation in July 2016. It received orphan drug designation on June 19, 2019. If approved, it would be the first approved treatment for this indication.
The Biologics License Application included data from the phase 3 OPTIC trial, which evaluated the safety and efficacy of teprotumumab in patients with moderate to severe thyroid eye disease, as well as positive results from a phase 2 trial. The FDA advisory committee considered data from two randomized, double-masked, placebo-controlled, parallel-group studies that were similar in design and that demonstrated efficacy. It also showed that treatment with teprotumumab led to significant reductions in inflammation, proptosis, and diplopia in patients with active thyroid eye disease.
As for safety, adverse events that occurred at a higher rate in the teprotumumab group included muscle spasms, hearing impairment, gastrointestinal complaints, and infection. In addition, as teprotumumab is an insulin-like growth factor-1 receptor inhibitor, it has the potential to interfere with glucose regulation, especially in those with diabetes. As such, the FDA panel noted in meeting documents that some patients may require additional insulin to maintain glycemic control.
"Today's unanimously positive vote marks a significant step towards the first FDA-approved treatment for patients with [thyroid eye disease], a vision-threatening autoimmune disease," said Timothy Walbert, chairman, president, and chief executive officer, Horizon. "We believe that teprotumumab has the potential to address a significant unmet need for these patients and we look forward to working with the FDA as it completes its review of our application."
All 12 member of the Dermatologic and Ophthalmic Drugs Advisory Committee of the FDA voted on Friday to recommend approval of teprotumumab.
fda.gov
.