FDA panel backs investigational contraceptive Patch despite efficacy concerns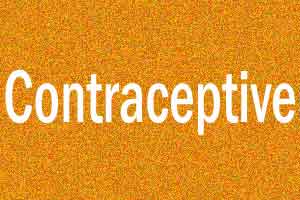 The US Food and Drug Administration panel has voted in favour of an investigational contraceptive Patch despite efficacy concerns.
The Bone, Reproductive and Urologic Drugs Advisory Committee (BRUDAC) of Food and Drug Administration (FDA)'s has voted 14 to 1 in favour of the approval of Twirla, an investigational combined hormonal contraceptive (CHC) patch (AG200-15).
"We are very pleased that BRUDAC voted in favour of Twirla. We look forward to continuing our dialogue with the FDA about the important data presented today and working toward potential approval of Twirla," said Al Altomari, Chairman and Chief Executive Officer of Agile. "This vote represents a key step toward providing an important new contraceptive option for women."
Agile resubmitted the NDA for Twirla (AG200-15) on May 16, 2019. The advisory committee's non-binding vote is taken into consideration by the FDA as part of its evaluation of the NDA. The FDA has assigned a PDUFA (Prescription Drug User Fee Act) goal date of November 16, 2019, for the completion of its review of the Twirla (AG200-15) NDA.
Twirla (levonorgestrel/Ethinyl estradiol transdermal system) or AG200-15 is an investigational, once-weekly combined hormonal contraceptive (CHC) patch that contains the active ingredients Ethinyl estradiol (EE), a type of estrogen, and levonorgestrel (LNG), a type of progestin. Twirla is designed to be applied once weekly for three weeks, followed by a week without a patch.It is designed to deliver 120mcg of levonorgestrel and 30mcg of Ethinyl estradiol per day and is applied once every 7 days for 3 consecutive weeks followed by 1 week without a patch. In their submission, the Company claimed that the Twirla patch was a "low-dose" contraceptive option, however, the committee noted that it should not be given that distinction given that the data showed an Ethinyl estradiol exposure similar to a product containing 35mcg.
While the panel agreed that use of Twirla would reduce the risk of pregnancy compared with no contraceptive use, they expressed concern over the efficacy results. Specifically, they found the Pearl Index (pregnancy rate per 100 women-years of drug exposure) and upper bound of the 95% confidence interval (CI) "unacceptable for a CHC product when considering alternative products available in the US market."
There was not enough data to determine whether use of Twirla patch was associated with improved safety with regard to venous thromboembolism when compared with other CHCs, concluded the panel. Moreover in one study, 40% of women reported unscheduled vaginal bleeding after 13 cycles of treatment, raising concerns over tolerability and compliance.
For more information visit
fda.gov
.
Source : Agile Therapeutics, Inc.