FDA okays seizure monitoring smartwatch for use in children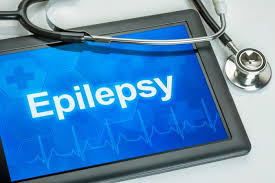 The US Food and Drug Administration (FDA) has granted clearance for marketing the Embrace smartwatch (Empatica Inc) for tracking seizures in children as young as age 6.
Read Also: Now 'Brain pacemaker ' to treat Epilepsy, Parkinson's
The Embrace was previously approved in January 2018 for adults aged ≥21 years. The watch uses an electrodermal activity sensor to measure sympathetic nervous system activity. The latest approval has made it the first non-EEG based physiology signal seizure monitor to be cleared for use in pediatric patients.
The smartwatch identifies certain motion and physiological signals associated with generalized tonic-clonic seizures and promptly alerts caregivers. The Alert App immediately sends a call and SMS to your caregivers when Embrace detects patterns that may be associated with a convulsive seizure, to speed up assistance when it's needed most.
Read Also: Soon: Trial At AIIMS to test efficacy of Cannabis on Epilepsy patients
Embrace bagged the marketing rights after the positive results of a clinical test which was conducted among 141 epilepsy patients, out of which 80 patients were aged 6 to 21 years and 61 patients were aged >21 years. The data demonstrated an accuracy rate of 98% (53 out of 54) for detecting generalized tonic-clonic seizures. The overall false alarm rate (FAR) for adults was 0.67 and 1.35 for pediatrics.
"Embrace improves the likelihood that a trusted caregiver will be there during the critical moments after a seizure happens. Having somebody present is associated with better health outcomes," Empatica cofounder, chief scientist, and MIT professor Rosalind Picard, ScD, said in the release.