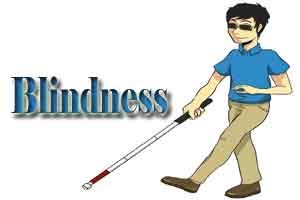 U.S. Food and Drug Administration (FDA)  has approved Spark Therapeutics' innovative gene therapy for the treatment of a rare, inherited form of retinal blindness. The therapy, known as LUXTURNA™ (voretigene neparvovec-rzyl), is a one-time gene therapy product indicated for the treatment of patients with confirmed biallelic RPE65 mutation-associated retinal dystrophy.
Spark Therapeutics is a Philadelphia biotechnology company created in 2013 by CHOP in an effort to accelerate the timeline for bringing new gene therapies to market.  Spark's mission was to build on the foundational research conducted over a 10-year period by CHOP's Center for Cellular and Molecular Therapeutics (CCMT).
"The FDA's approval of Luxturna highlights the vital role of pediatric research in developing breakthrough cures," said Bryan Wolf MD, Ph.D., chief scientific officer and chair of the Department of Biomedical and Health Informatics at Children's Hospital of Philadelphia. "Spanning the course of ten years, the research conducted at CHOP's Center for Cellular and Molecular Therapies laid the groundwork for this revolutionary gene therapy. Today, we are thrilled to see Luxturna approved for use, and we are hopeful that it is the first in a long line of groundbreaking treatments Spark Therapeutics will deliver to families in need."
Beginning in 2004, the initial research was conducted under the direction of then-CHOP-researcher Katherine A. High, MD, a gene therapy pioneer who directed the CCMT and who is now Spark's president and head of research and development. Dr. High was joined by Jean Bennett, MD, PhD, F.M. Kirby professor of Ophthalmology at the Perelman School of Medicine at the University of Pennsylvania's Scheie Eye Institute, and Albert M. Maguire, MD, a professor of Ophthalmology at Penn Medicine and an attending physician at CHOP, who served as a Principal Investigator of the therapy's clinical trials.
It is anticipated that the gene therapy will be administered at selected treatment centers in the U.S. by leading retinal surgeons, who will receive surgical training provided by Spark Therapeutics.
The most common problems from treatment with Luxturna were eye redness, cataract, increased intraocular pressure and retinal tear, the FDA noted.The FDA recommends the drug for those with a confirmed case of the condition who are 1 year and older. It's a one-time injectable treatment, the researchers said.Like other Gene Therapies, this  treatment will also be costly and expected the cost of the therapy is going to be  $1 million.