FDA Approves Asthma Inhaler Arnuity Ellipta for Young Kids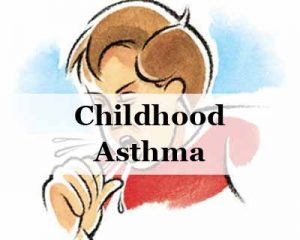 FDA has approved Arnuity Ellipta, a once-daily inhaled corticosteroid, for treating asthma in children aged as young as 5 years, announced GlaxoSmithKline.
The approval is for the use of Arnuity Ellipta as maintenance treatment of asthma as prophylactic therapy in children aged 5 to 11 years, delivered as a 50mcg once-daily dose using the Ellipta inhaler. Arnuity Ellipta contains the active component fluticasone furoate, a synthetic trifluorinated corticosteroid with anti-inflammatory activity. Earlier FDA has approved Arnuity Ellipta (100 and 200 μg) in August 2014 for the maintenance treatment of asthma in patients aged 12 years and older.
Hal Barron and his associates conducted a study to confirm the benefit of Arnuity in improving lung function in younger children with asthma.
The FDA approval was based on a pivotal study assessing the efficacy and safety of once-daily fluticasone furoate, compared with placebo, from a 12-week study of 593 children aged 5 to 11 years with asthma. During the study, children received fluticasone propionate 100 µg twice daily or fluticasone furoate 25 µg, 50 µg or 100 µg once daily or placebo once daily. Mean change from baseline in daily morning peak expiratory flow was the primary endpoint.
The cohort receiving once-daily fluticasone furoate 50 µg showed statistical significance compared with the placebo cohort. The safety profile was 32% in the fluticasone furoate 50 µg cohort and 29% in the placebo group, and was consistent with the known profile of Arnuity, according to the study.
Most common adverse reactions reported in ≥3% of pediatric subjects aged 5 to 11 years are pharyngitis, bronchitis, and viral infection. Arnuity is not indicated for the relief of acute bronchospasm
Asthma is a chronic lung disease that inflames and narrows the airways. Asthma affects 358 million people worldwide. Despite medical advances, more than half of patients continue to experience poor control and significant symptoms impacting their daily life.
Source : press release