FDA grants Psilocybin breakthrough therapy designation for major depression again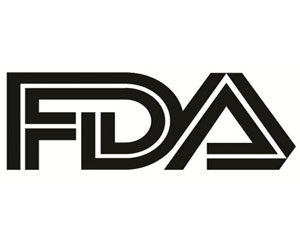 The U.S. Food and Drug Administration designated psilocybin, a compound found in hallucinogenic mushrooms, as a "breakthrough therapy" for the treatment of the major depressive disorder (MDD) for the second year.
Psilocybin potentially offers a novel paradigm in which a short-acting compound imparts profound alterations in consciousness and could enable long-term remission of depressive symptoms.
Depression is the world's leading cause of disability, affecting more than 300 million people worldwide. Usona Institute will now begin Phase 2 clinical trials testing the efficacy of psilocybin for major depressive disorder in the aim to advance the revolutionary treatment towards new drug approval.
A study published in Science Direct found that psilocybin is very effective at reducing symptoms in people with treatment-resistant depression. It also shows that psilocybin can help people become more optimistic and it is an effective way to treat addiction to tobacco and alcohol.
"The results from previous studies clearly demonstrate the remarkable potential for psilocybin as a treatment in MDD patients, which Usona is now seeking to confirm in its own clinical trials," Charles Raison, MD, Usona's director of clinical and translational research, said a news release.
"This designation, which is designed to expedite the development and review of drugs—given out only for therapies that have shown strong preliminary evidence in treating serious medical conditions—puts new pharmaceuticals on a fast track for approval and offers "intensive guidance" from the FDA," reports Popular Science. Even Researchers at New York University found psilocybin mushrooms caused a "rapid and sustained" reduction in anxiety and depression in patients with cancer, as reported by the Financial Post.
"Mushrooms are a unique source of vitamin D and some B vitamins… Mushrooms have long been used in Chinese medicine and newer research shows they are the highest dietary source of the antioxidants ergothioneine and glutathione, which help protect the body against the type of damage that can eventually contribute to age-related diseases like cancer, heart disease, Parkinson's and Alzheimer's," says Beth Warren, RDN, founder of Beth Warren Nutrition, as reported in Yahoo Lifestyle.
"Our research team has collected scientific information, including biological and pharmacological studies related to the chemical constituents and curative effects of medicinal mushrooms from various journals in developing our mushroom formulas These herbs have been used in traditional Chinese and Ayurvedic medicine for thousands of years as food for optimum health," says Bhavna Solecki, VP, Research and Development at Flourish Mushroom Labs.
More information on the trial is
available online
.