FDA grants breakthrough device status to software for effective fluid management during hemodialysis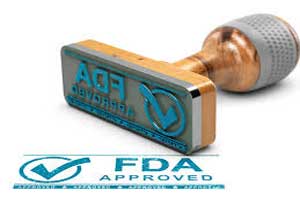 FDA grants breakthrough device status to software for effective fluid management during hemodialysis.
Computer-assisted ultrafiltration (UF) control software gets breakthrough status by the FDA which aims to provide effective fluid management during dialysis.
The software has been designed by Fresenius Medical Care which is a North American Renal Therapies Group. The software will create a dialysis Machine with Embedded Intelligent Diagnostics to Personalize Treatments for People Living with Kidney Failure. The technology will be designed to work with newer Fresenius Medical Care hemodialysis machines using the CLiC™ device.
Fluid management is a critical concern for dialysis patients, as both fluid overload and fluid depletion are associated with adverse cardiovascular events, morbidity, and mortality. Working with the CLiC device which enables relative blood volume monitoring (RBV-M), the new software aims to create a dialysis machine with embedded intelligent diagnostics that will provide computer-assisted recommendations for achieving target levels of RBV.
Several abstracts presented at the 2018 ASN Kidney Week in San Diego, Calif. demonstrated that managing fluid with RBV-M is associated with reduced hospitalizations for patients new to hemodialysis (incident) and further established the link between RBV, central venous oxygen saturation, and mortality. Additional analysis by the Renal Research Institute (RRI), published in Nephrology Dialysis Transplantation in September 2018, demonstrated that attainment of certain hourly RBV ranges is associated with improved survival in patients with end-stage renal disease (ESRD) receiving hemodialysis.
"This new software represents our commitment to driving innovation and aims to become an essential tool in reducing cardiovascular events for people living with kidney failure," said Mark Costanzo, president of Renal Therapies Group, the technologies, and pharmaceuticals division of Fresenius Medical Care North America. "Effective fluid management is critical to creating the best hemodialysis treatment possible for each individual. We are proud of this effort to further advance our proven Crit-Line technology."
The FDA Breakthrough Device Program seeks to provide patients with faster access to technologies that provide more effective treatment or diagnosis of life-threatening or debilitating diseases by speeding up the development and review process. The FDA announced final guidance for the Breakthrough Devices Program on December 19, 2018. The new program was established by the 21st Century Cures Act.
For more information please visit