................................ Advertisement ................................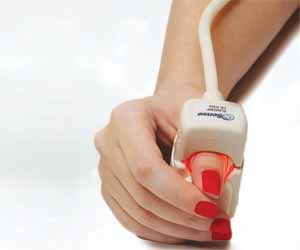 The Food and Drug Administration, FDA clears first noninvasive haemoglobin system for Use in Blood Banks.
The U.S. Food and Drug Administration has granted approval for marketing to OrSense Ltd., a leading developer of systems for non-invasive measurements of Hemoglobin for use in blood banks.
The NBM200 is the first ever non-invasive Hemoglobin measurement device cleared by The U.S. Food and Drug Administration(FDA)/CBER for use in blood banks. The NBM200 was previously cleared by The U.S. Food and Drug Administration(FDA)/CDRH for use in professional healthcare markets including hospitals, physician offices, and public health departments for measuring haemoglobin, pulse, and blood oxygen levels.
................................ Advertisement ................................
The OrSense NBM200 device provides painless, reliable and efficient haemoglobin measurements, allowing for the mandatory pre-donation haemoglobin screening to be completed without the traditional "finger prick". The CBER clearance announced today permits full-scale commercialization of the NBM200 System into all US blood collection centres.
The NBM200 device has been used worldwide since 2014 by blood bank and plasma collection centres to screen millions of donors and in the U.S. the NBM200 has been used for over two years by OneBlood, one of the largest blood collection organizations in the U.S., under FDA special permit.
................................ Advertisement ................................
Chip Neff, President of OrSense U.S. said, "This new regulatory clearance will be welcome news for both blood donors and blood collection centers. The 'fingerstick' is often mentioned by donors as the most painful part of the blood donation process.  The OrSense NBM200 hemoglobin measurement is painless and represents a win/win for blood donors and blood bank organizations; it makes the blood donor experience more comfortable and provides for more efficient, lower cost operations for blood collection centers. The OrSense NBM200 will change the way pre-donation hemoglobin is measured by the U.S. blood bank industry."
Dr. Emma Castro, CEO of the Transfusion Center of the Spanish Red Cross in Madrid said, "A non-invasive system for the measurement of pre-donation Hb is eagerly awaited by both donors and staff. Our donors are very excited about the implementation of the new OrSense system and we are looking at it as a tool that will contribute to enlarge our blood donor community. Pricking the finger is experienced by our blood donors as the worst part of the process, thus the new apparatus will change their experience from a deterring to a pleasant one. Non-invasive Hb monitoring usher a new era for blood donation centres."
Hina Zahid Joined Medical Dialogue in 2017 with a passion to work as a Reporter. She coordinates with various national and international journals and association and covers all the stories related to Medical guidelines, Medical Journals, rare medical surgeries as well as all the updates in the medical field. Email: hina@medicaldialogues.in. Contact no. 011-43720751
To know about our editorial team click here
................................ Advertisement ................................