................................ Advertisement ................................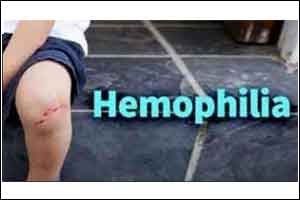 The FDA grants 510(k) clearance for Shire plc's  myPKFit for ADVATE [Antihemophilic Factor (Recombinant)], free web-based pharmacokinetic dosing software for hemophilia A patients at least 16 years old and weighing at least 45 kilograms treated with ADVATE. Using as few as two measurable blood samples, myPKFiT for ADVATE generates a patient's estimated individual PK profile to aid healthcare professionals in personalizing a patient's prophylaxis ADVATE dose and schedule.receiving ADVATE.
The myPKFiT for ADVATE software represents an innovative approach to estimating a patient's PK curve, a key measure for assessing drug exposure over time. With myPKFiT for ADVATE, healthcare professionals can estimate a full PK curve with as few as two measurable blood samples, compared to 9 to 11 as recommended by guidelines from the International Society on Thrombosis and Haemostasis (ISTH). Using the patient's PK curve and additional patient information, healthcare professionals can develop a personalized, PK-guided prophylactic ADVATE treatment regimen tailored to the individual patient's needs.
"The FDA clearance of myPKFiT for ADVATE marks an important milestone in the personalization of hemophilia care, building on Shire's strong commitment to continued innovation in hematology," said Howard B. Mayer, M.D., ad-interim Global Head of Research and Development, Shire.
................................ Advertisement ................................
Hemophilia A, the most common type of hemophilia, is a rare bleeding disorder that causes longer-than-normal bleeding due to lack of clotting factor VIII in the blood.The myPKFiT for ADVATE software is intended for use by licensed healthcare professionals (HCPs) who are familiar with hemophilia care. myPKFiT for ADVATE can be used to generate ADVATE dosage and frequency recommendations for routine prophylaxis for an individual patient 16 years of age or older and body weight of 45kg or greater, using that patient's age and body weight information and local laboratory FVIII one-stage clotting activity measurements of sparse samples collected from that patient. A minimum of two sparse sampling points are required at the recommended 3-4 hours (± 30 minutes) and at 24-32 hours (± 1 hour) post-infusion.
................................ Advertisement ................................
The software was CE Mark'd in Europe in 2014.
Dr Kamal Kant Kohli-MBBS, DTCD- a chest specialist with more than 30 years of practice and a flair for writing clinical articles, Dr Kamal Kant Kohli joined Medical Dialogues as an Editor-in-Chief for the Speciality Medical Dialogues section. Besides writing articles, as an editor, he proofreads and verifies all the medical content published on Medical Dialogues including those coming from journals, studies,medical conferences,guidelines etc.
Before Joining Medical Dialogues, he has served at important positions in the medical industry in India including as the Hony. Secretary of the Delhi Medical Association as well as the chairman of Anti-Quackery Committee in Delhi and worked with other Medical Councils in India. Email: editorial@medicaldialogues.in. Contact no. 011-43720751
To know about our editorial team click here
................................ Advertisement ................................