FDA committee votes in favor of Cefiderocol for treatment of complicated UTI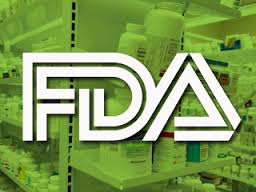 Food and Drug Administration (FDA)'s Antimicrobial Drugs Advisory Committee intervened a meeting on October 16, 2019, to discuss new drug application (NDA) cefiderocol lyophilized powder for intravenous administration, submitted by Shionogi Inc. The panel voted 14 to 2 in favor of the approval of the novel antibiotic for the treatment of complicated urinary tract infections (cUTI) including pyelonephritis, in patients having limited or no alternative treatment options.
According to Antimicrobe.org, a complicated UTI is an infection associated with a condition, such as structural or functional abnormalities of the genitourinary tract or the presence of an underlying disease, which increases the risks of acquiring an infection or of failing therapy. A complicated UTI may or may not be associated with clinical symptoms (e.g. dysuria, urgency, frequency, flank pain, costovertebral angle tenderness, suprapubic pain and fever).
The submission was based on the data from an active-controlled noninferiority trial which showed cefiderocol to be non-inferior to imipenem-cilastatin in patients cUTI.
It also included data from a descriptive study that compared cefiderocol to best available therapy in patients with infections (hospital-acquired bacterial pneumonia/ventilator-associated bacterial pneumonia, cUTI, and bloodstream infections/sepsis) due to carbapenem-resistant organisms. The study showed all-cause mortality to be higher in the cefiderocol group compared with the best available therapy group. However, while a greater percentage of patients in the cefiderocol group had infection-related death, an imbalance in death due to underlying comorbidities was noted in the trial.
"Whether this difference in mortality is a chance finding or truly reflects a deficit in the activity of cefiderocol in critically ill patients is unclear," the panel stated in meeting documents.
Top-line results from the ongoing APEKS-NP study were also included in the package, however, these findings were not verified by the FDA. Results from the study showed that cefiderocol was noninferior to meropenem with regard to all-cause mortality in adult patients with nosocomial pneumonia.
Although not bound by the committees' recommendations, the FDA does take them into consideration when making decisions on approval. The Agency has assigned a Prescription Drug User Fee Act (PDUFA) target date of November 14, 2019, for the application. If approved, the product would be marketed under the brand name Fetroja.
About Cefiderocol
Cefiderocol, a novel siderophore cephalosporin, penetrates the outer cell membrane of Gram-negative pathogens by binding to ferric iron. It is then actively transported into the cells via the bacterial iron transporters, allowing for higher concentrations in the periplasmic space where it binds to receptors and inhibits cell wall synthesis.
For more information visit
fda.gov
Source : FDA