FDA approves Trelegy Ellipta for use in COPD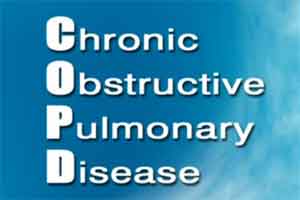 US Food and Drug Administration (FDA) has approved an expanded indication for Trelegy Ellipta (fluticasone furoate/umeclidinium/vilanterol 'FF/UMEC/VI'), which means this medicine can now be used by US physicians to treat a broader population of chronic obstructive pulmonary disease (COPD) patients with airflow limitation or who have experienced an acute worsening of respiratory symptoms.
FF/UMEC/VI is the first COPD treatment to provide a combination of three molecules in a single inhaler that is taken in a single inhalation, once a day. It contains fluticasone furoate, an inhaled corticosteroid, umeclidinium, a long-acting muscarinic antagonist; and vilanterol, a long-acting beta2-adrenergic agonist, delivered in GSK's Ellipta dry powder inhaler, which is used across the entire new portfolio of inhaled COPD medicines.
"The new indication is for the long-term, once-daily, maintenance treatment of airflow obstruction in patients with COPD, including chronic bronchitis and/or emphysema. It is also indicated to reduce exacerbations of COPD in patients with a history of exacerbations. It is not indicated for relief of acute bronchospasm or for the treatment of asthma," the company said in a news release.
The approval is based on a supplemental New Drug Application (sNDA) supported by data from the landmark InforMing the PAthway of COPD Treatment (IMPACT) study involving more than 10,000 patients which showed Trelegy Ellipta was superior to the Relvar/Breo Ellipta and Anoro Ellipta , on multiple clinically important endpoints, including reducing exacerbations and improving lung function and health related quality of life.
Trelegy Ellipta was originally approved for use in the US in September 2017 for the long-term, once-daily, maintenance treatment of COPD patients who are receiving Breo and require additional bronchodilation or who are receiving Breo and Incruse (UMEC).
COPD is a progressive lung disease that is thought to affect around 384 million people worldwide. COPD patients suffer from symptoms of breathlessness and many have a significant risk of exacerbations.
For more information click on the link: https://www.accessdata.fda.gov/drugsatfda_docs/label/2017/209482s000lbl.pdf