FDA approves smallest and slimmest CRM devices for cardiac arrhythmia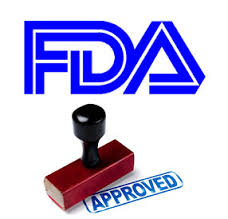 USA: The U.S. FDA has approved BIOTRONIK's Acticor and Rivacor, a pair of high-voltage cardiac rhythm management (CRM) devices for treatment of patients with cardiac arrhythmias.
With a smooth, elliptical BIOshape, Acticor and Rivacor devices are the smallest and slimmest 3 Tesla (3T) MR-conditional CRM devices on the market. They include six new tachycardia solutions; ivacor VR-T, Rivacor DR-T, Rivacor HF-T QP, Acticor DX, Acticor CRT-DX Bipolar, and Acticor CRT-DX. The ultraslim devices have rounded edges that lessen skin pressure and help to lower the risk of skin erosion while increasing patient comfort.
Tachycardia refers to any heartbeat greater than 100 beats per minute. This can originate from the top of the heart and above the ventricle, and therefore is called a supraventricular tachycardia (SVT), or from the ventricle (bottom chamber). Patients may have no symptoms. This is more common with increasing age. For patients who do experience symptoms, these include palpitations, shortness of breath, dizziness and skipped beats. The patient often perceives the irregular heartbeat as very unpleasant. Loss of consciousness may result if the heart rate becomes too rapid. An implantable cardioverter-defibrillator (ICD) delivers electroshocks to terminate tachycardias


The Acticor and Rivacor systems are designed to incorporate more diagnostic and therapeutic capabilities in smaller devices with extended battery longevity. This provides physicians with more comprehensive therapy options when treating cardiac patients with varying disease states and comorbidities.

Extended longevity—nearly 15 years for VR-T, 13.5 years for DR-T, 14 years for DX and nine years for CRT—can lead to fewer device replacements, fewer procedures for patients reducing risks, complications and costs.2 Acticor and Rivacor are backed by extended device warranties, giving health systems confidence when partnering with BIOTRONIK to deliver the best patient care.


"When determining the best treatment plan for each patient, we assess individual needs and select a device system that provides optimal therapy programming with critical diagnostic features," said Dr. Larry A. Chinitz, a cardiac electrophysiologist in New York City.
"We are often forced to choose between important features, which could compromise optimal patient care. The approval of Acticor and Rivacor offers choices to avoid this compromise. Intelligent software built into these devices enables us to assess disease states and respond accordingly with flexibility and customization. These devices offer sophisticated programming and automation as well as longer battery life, smaller size, and greater MRI access (3 Tesla). Our hope is that this will be a significant advance in device therapy and empower us to improve patient care while reducing long-term risk."
The Acticor family offers BIOTRONIK's proven DX technology, which provides atrial diagnostics without an atrial lead. DX systems can detect silent atrial fibrillation for stroke prevention, enhance diagnostic accuracy for better clinical decision-making and allow for dual-chamber supraventricular tachycardia (SVT) discrimination to prevent unnecessary shocks. By reducing the number of leads in the device system, DX technology also enables faster procedure times, lowers cost and reduces complications.
With programming options that include 20 LV pacing vectors and cardiac resynchronization therapy (CRT) optimization, Rivacor HF-T QP offers more flexibility than any other CRT device system on the market. This intelligent CRT AutoAdapt programming automatically adjusts to changes in patient conditions, enabling real-time responsive care while saving valuable time for physicians and hospitals.
"Simplifying care through exceptional diagnostics and automated therapy is another example of how BIOTRONIK continues to help physicians provide unmatched patient care," said Ryan Walters, President of BIOTRONIK, Inc. "The Acticor and Rivacor device systems reflect BIOTRONIK's commitment to engineering solutions with a profound positive impact for patients, physicians, and health systems. We remain focused on bringing cardiac solutions to the US market that streamline processes and improve the ability to deliver care without compromise. There isn't anything on the market that compares to Acticor and Rivacor."
Both device families are equipped with BIOTRONIK Home Monitoring, which is associated with a greater than 60 percent reduction in all-cause mortality due to heart failure and a 36 percent reduction in hospitalization for worsening heart failure.5 Acticor and Rivacor also feature MRI AutoDetect technology, which automatically recognizes when a patient enters an MRI environment and adjusts therapy for the duration of the scan, simplifying hospital workflows and improving patient safety.
Acticor and Rivacor systems will be available in the US in April 2019.