FDA approves romiplostim for adults with refractory Immune Thrombocytopenia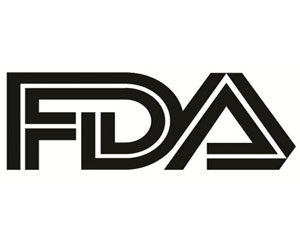 FDA has approved romiplostim for adults with refractory Immune Thrombocytopenia.
The U.S. Food and Drug Administration (FDA) has approved Amgen's Supplemental Biologics License Application (sBLA) for romiplostim to include new data in its U.S. prescribing information showing sustained platelet responses in adults with immune thrombocytopenia (ITP).The updated indication expands treatment with romiplostim to newly diagnosed and persistent adult ITP patients who have had an insufficient response to corticosteroids, immunoglobulins or splenectomy. In December of last year, the food and Drug Administration approved another sBLA for Nplate in the treatment of pediatric patients with ITP.
Immune Thrombocytopenia is a rare, serious autoimmune disease characterized by low platelet counts.
"These new data are the first of their kind to prospectively examine treatment-free remission as an outcome for patients with ITP. Thirty-two per cent of patients who received Nplate soon after insufficient response to the first course of steroids maintained platelet response for at least six months without Nplate or any other ITP therapy," said David M. Reese, M.D., executive vice president of Research and Development at Amgen. "This approval will provide patients with the opportunity to receive Nplate earlier in the course of their disease, potentially reducing their need for prolonged steroid use. We are excited to make Nplate available to more patients with this rare blood disorder."
The sBLA was based on an open-label, single-arm Phase 2 trial of adults with ITP diagnosed ≤ 6 months prior who had an insufficient response to first-line treatment, including corticosteroids (N=75). The median time from ITP diagnosis to study enrollment was 2.2 months. On the primary endpoint, the median number of months with platelet response (≥ 50 x 109/L) was 11 months during the 12-month treatment period (95% CI: 10, 11), with a median time to first platelet response of 2.1 weeks (95% CI: 1.1, 3.0). Additionally, 93% (70) of patients achieved one or more platelet responses during the 12-month treatment period. On the secondary endpoint, 32% (24) of patients achieved remission for at least six months, defined by maintaining a platelet count ≥ 50 x 109/L in the absence of Nplate and any medication for ITP (concomitant or rescue).
"Among adults with immune thrombocytopenia, there is a need for treatment options that can get patients to sustained remission," said Caroline Kruse, president and chief executive officer, Platelet Disorder Support Association. "The addition of this new data will help physicians and patients communicate and weigh the benefits and risks of treatment to find an appropriate treatment choice."
The safety profile of Nplate was similar across patients, regardless of ITP duration. The following adverse reactions (at least 5% incidence and at least 5% more frequent with Nplate compared with placebo or standard of care) occurred in Nplate patients with ITP duration up to 12 months: bronchitis, sinusitis, vomiting, arthralgia, myalgia, headache, dizziness, diarrhea, upper respiratory tract infection, cough, nausea and oropharyngeal pain. The adverse reaction of thrombocytosis occurred with an incidence of 2% in adults with ITP duration up to 12 months.
For further reference log on to:
http://www.amgen.com
Source : Amgen