FDA approves quadrivalent influenza vaccine for young children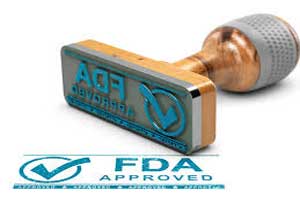 The U.S. Food and Drug Administration, FDA has approved the use of the 0.5 mL dose of Fluzone®Quadrivalent (influenza vaccine) to include children age 6 through 35 months. Sanofi Pasteur, the vaccine division of Sanofi, will have the 0.5 mL dose, in addition to the 0.25 mL dose, available for the upcoming 2019-20 season for this expanded age range.
The manufacturer said in a press release that this dose will be available for the 2019-2020 influenzas season, alongside the 0.25-mL dose option.
"Offering paediatricians the convenience of the same 0.5 mL dose option for children, may help streamline immunization efforts," said Dr David P. Greenberg, Regional Medical Head North America, Sanofi Pasteur. "The potentially life-threatening effects of influenza in children reported during the 2017-18 season, especially among those who were not vaccinated, is sobering. We commit ourselves every day to bring solutions to help meet ongoing public health needs related to influenza, especially among vulnerable groups such as young children."
Results of a phase 4 study that included approximately 2,000 children demonstrated that one or two 0.5-mL doses had a comparable safety profile compared with one or two 0.25-mL doses of Fluzone. No safety concerns were observed during the study, and researchers described the immune response as "robust."
Mercer said that the CDC's Advisory Committee on Immunization Practices suggests patients aged younger than 9 years who have not previously been vaccinated against influenza should receive two doses of the immunization.
"Because Fluzone has four strains, it gives as much coverage as one could hope for," Mercer said. "We encourage that everyone gets fully vaccinated. If children are provided with the vaccine according to recommendations, they are getting the best protection available. We are hopeful that if children are vaccinated and vaccinated appropriately with the right number of doses for the season, they will have the best possible protection against influenza."
Health care providers can place 2019-20 reservations for all Sanofi Pasteur vaccines, including the 0.5 mL presentations of Fluzone Quadrivalent vaccine for use in all appropriate pediatric patients via www.VaccineShoppe.com. The 0.25 mL dose of Fluzone Quadrivalent vaccine will remain available for 2019-20 reservations.