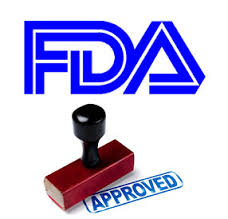 The U.S. Food and Drug Administration (FDA) has approved Shire's Motegrity (prucalopride) tablets for the treatment of chronic idiopathic constipation (CIC).
Motegrity, a selective serotonin-4 (5-HT4) receptor agonist, is a once-daily gastrointestinal prokinetic agent that works by enhancing colonic peristalsis to increase bowel motility.
The FDA approval was based on the data from 6 double-blind, placebo-controlled, randomized, multicenter trials lasting 12 or 24 weeks, consisting of 2484 participants; of which most were female (76%) and Caucasian (76%), with an average age of 47.
Also Read: Opioid-induced constipation -AGA Management Guidelines
Key Findings of the Trial:
A significantly greater proportion of patients treated with Motegrity achieved an average of ≥3 complete spontaneous bowel movements (CSBMs) per week over 12 weeks ("responder"; primary endpoint) vs patients who received placebo across 5 of 6 trials.
Efficacy responder rates among patients taking Motegrity 1mg or 2mg vs placebo were as follows: Study 1 (33% vs 10%); Study 2 (38% vs 18%); Study 3 (19% vs 10%); Study 4 (29% vs 13%); Study 5 (24% vs 12%), and Study 6 (25% vs 20%).
A response was seen with Motegrity as soon as week 1, with improvements seen throughout 12 weeks of treatment.
Also Read: Opioid-induced constipation -AGA Management Guidelines
The Company is required to conduct 5 post-marketing studies to further evaluate the pharmacokinetics, efficacy, and safety of Motegrity in pediatric patients with CIC aged 6 months to <18 years, as well as pregnant and lactating women with CIC.
Headache, abdominal pain, nausea, diarrhea, abdominal distension, dizziness, vomiting, flatulence, and fatigue were the most common adverse reactions associated with Motegrity.
The drug is contraindicated in patients with:
Intestinal perforation or obstruction due to a structural or functional disorder of the gut wall, obstructive ileus, severe inflammatory conditions of the intestinal tract such as Crohn's disease, ulcerative colitis, and toxic megacolon/megarectum.
A history of hypersensitivity to MOTEGRITY. Reactions including dyspnea, rash, pruritus, urticaria, and facial edema have been observed.
Motegrity will be available as 1mg and 2mg tablets in 30-count bottles. It is anticipated to launch in 2019.