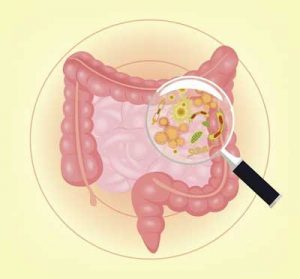 in adults preparing to undergo colonoscopy.
Colorectal cancer is the third most common cancer and second leading cause of cancer death in the United States.1 Colonoscopies can help reduce the incidence of colorectal cancer and deaths associated with this disease.2,3,4
"Successful bowel prep is critical for gastroenterologists to clearly see the inside of the colon during a colonoscopy. The sheer volume of a prescribed bowel prep solution can be a barrier for some patients to adequately complete their prep regimen, leading to suboptimal visualization of the colon," said Dr. Edward Brettholz, Clinical Assistant Professor of Medicine, NYU School of Medicine. "Having a ready-to-drink, low volume colonoscopy prep in a pre-mixed oral solution is an excellent start to prepare patients for this important procedure to help detect and prevent colorectal cancer."
"We are delighted to add CLENPIQ to our gastroenterology portfolio," said Paul Navarre, CEO, Ferring Holding Inc. "We expect that a ready-to-drink bowel preparation will aid physicians in their efforts to encourage colonoscopies among a patient population for whom various public health initiatives have called for increased screening."
CLENPIQ is a ready-to-drink cranberry-flavored, dual-acting, combination of sodium picosulfate, a stimulant laxative, and magnesium oxide and anhydrous citric acid, which forms magnesium citrate, an osmotic laxative indicated for cleansing of the colon as a preparation for colonoscopy in adults.
CLENPIQ is contraindicated in the following conditions: patients with severe renal impairment (creatnine clearance less than 30mL/minute), gastrointestinal obstruction or ileus, bowel perforation, toxic colitis or toxic megacolon, gastric retention, or in patients with a known hypersensitivity to any of the ingredients in CLENPIQ.
Patients with electrolyte abnormalities should have them corrected before treatment.
Use caution in patients who have conditions, or are taking concomitant medications that increase the risk for seizures, such as those taking medications that lower the seizure threshold, patients withdrawing from alcohol or benzodiazepines or patients with known or suspected hyponatremia.
Use with caution in patients with impaired gag reflex as they may be at risk for regurgitation or aspiration during administration of CLENPIQ.