FDA Approves new test of for Diagnosis of Adult Growth Hormone Deficiency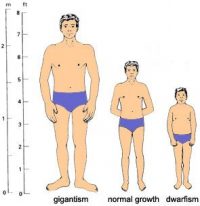 Aeterna Zentaris Inc. (NASDAQ:AEZS) (TSX:AEZS), a specialty biopharmaceutical company engaged in developing and commercializing pharmaceutical therapies, announced today that the U.S. Food and Drug Administration (FDA) has granted marketing approval for Macrilen™ (macimorelin), an orally available ghrelin agonist, to be used in the diagnosis of patients with adult growth hormone deficiency (AGHD). The Company estimates that approximately 60,000 tests for suspected AGHD are being conducted each year across the United States, Canada and Europe.
"Aeterna Zentaris is proud of our commitment to patients with suspected AGHD and to the endocrinology community who we are confident will welcome an easier safe and effective oral diagnostic tool," said Michael V. Ward, Chief Executive Officer, Aeterna Zentaris. "In the absence of an FDA-approved diagnostic test for AGHD, Macrilen™ fills an important gap and addresses a medical need for a convenient test that will better serve patients and health providers."
Macrilen™ (macimorelin) stimulates the secretion of growth hormone from the pituitary gland into the circulatory system. Stimulated growth hormone levels are measured in four blood samples over ninety minutes after oral administration of Macrilen™ (macimorelin) for the assessment of growth hormone deficiency ("GHD"). Prior to the approval of Macrilen™ (macimorelin), the historical gold standard for evaluation of AGHD was the insulin tolerance test ("ITT"), an intravenous test requiring many blood draws over several hours. The ITT procedure is inconvenient for patients and medical practitioners and may contraindicate in patients, such as those with coronary heart disease or seizure disorder, because it requires the patient to experience hypoglycemia to obtain an accurate result.
"Clinical studies have demonstrated that growth hormone stimulation testing for AGHD with oral Macrilen™ (macimorelin) is reliable, well-tolerated, reproducible, safe and a much simpler test to conduct than currently available options," said Kevin Yuen, MD, clinical investigator and neuroendocrinologist, Barrow Neurological Institute, and medical director of the Barrow Neuroendocrinology Clinic, Phoenix, Arizona. "The availability of Macrilen™ (macimorelin) will greatly relieve the burden of endocrinologists in reliably and accurately diagnosing AGHD."
Aeterna Zentaris intends to make Macrilen™ (macimorelin) available commercially in the United States during the first quarter of 2018.
Source : Press Release