FDA approves new neuro aspiration device from MRI Interventions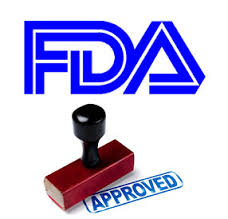 The U.S. Food and Drug Administration (FDA) has approved ClearPoint Pursuit a neuro aspiration device, incidentally the first internally developed therapeutic product of MRI Interventions.
The new neuro aspiration device is indicated for the controlled aspiration of blood, clotted blood, cystic components of tumours, abscesses, colloid cysts, and cerebral spinal fluid using a manual syringe during the surgery of the ventricular system or cerebrum. It leverages the ClearPoint navigation system from MRI Interventions and is designed to be used under MRI guidance.
"We are thrilled to bring this exciting new therapy to our customers and to patients," commented Matt Rabon, Portfolio Manager for Neuro Aspiration and MRI. "This is the first internally developed therapeutic product in our portfolio and represents further execution of our four-pillar growth strategy. We believe that combining navigation with therapy will yield benefits to physicians by streamlining workflows, reducing procedure time, and documenting the success of the procedure in the patient record. Image-guided therapy has led the transition from open procedures to more minimally invasive procedures and represents a glimpse into the focus and the future of our company."
The PURSUIT device was designed in collaboration with the Mayo Clinic and represents the first internally developed therapeutic product added to the MRI Interventions platform portfolio.It is being placed under a limited market release at a select number of U.S. hospitals. The company expects to launch Pursuit commercially in the first half of 2019.