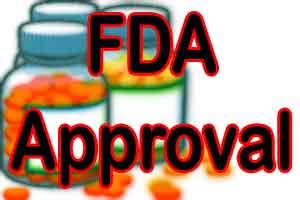 The U.S. Food and Drug Administration ,FDA has approved first  drug for refractory cases of Mycobacterium Avium to cater to unmet medical needs in certain cases.
The new drug, Arikayce (amikacin liposome inhalation suspension) is slated to  treat lung disease caused by a group of bacteria, Mycobacterium avium complex (MAC) in a limited population of patients with the disease who do not respond to conventional treatment .
It  is the first drug to be approved under the Limited Population Pathway for Antibacterial and Antifungal Drugs established  to advance development and approval of antibacterial and antifungal drugs to treat  life-threatening infections in a limited population of patients with unmet need.As required for drugs approved under the LPAD pathway, labeling for Arikayce includes certain statements to convey that the drug has been shown to be safe and effective only for use in a limited population
Mycobacterium avium complex is a  non tuberculous mycobacteria (NTM)  found in water and soil which produces  persistent cough, fatigue, weight loss, night sweats, and occasionally shortness of breath and haemoptysis in the patients.
"As bacteria continue to grow impervious to currently available antibiotics, we need to encourage the development of drugs that can treat resistant infections. That means utilizing novel tools intended to streamline development and encourage investment into these important endeavors," said FDA Commissioner Scott Gottlieb, M.D. "This approval is the first time a drug is being approved under the Limited Population Pathway for Antibacterial and Antifungal Drugs, and it marks an important policy milestone. This pathway, advanced by Congress, aims to spur development of drugs targeting infections that lack effective therapies. We're seeing a lot of early interest among sponsors in using this new pathway, and it's our hope that it'll spur more development and approval of antibacterial drugs for treating serious or life-threatening infections in limited populations of patients with unmet medical needs."
Arikayce also was approved under the Accelerated Approval pathway which was based on achieving three consecutive negative monthly sputum cultures by month six of treatment. The safety and efficacy of Arikayce, an inhaled treatment taken through a nebulizer, was demonstrated in a randomized, controlled clinical trial where patients were assigned to one of two treatment groups. One group of patients received Arikayce plus a background multi-drug antibacterial regimen, while the other treatment group received a background multi-drug antibacterial regimen alone.
After six month of treatment, total of 29 percent of patients treated with Arikayce had no growth of mycobacteria in their sputum cultures for three consecutive months compared to 9 percent of patients who were not treated with Arikayce.
The side effects of Arikayce  include increased risk of respiratory conditions including hypersensitivity pneumonitis , bronchospasm , exacerbation of underlying lung disease and hemoptysis  that have led to hospitalizations in some cases. Other usual side effects in patients taking Arikayce were dysphonia , cough, ototoxicity , upper airway irritation, musculoskeletal pain, fatigue, diarrhea and nausea.
The FDA granted approval of Arikayce to Insmed, Inc. of Bridgewater, NJ.