FDA approves Mycamine for invasive Candidiasis in younger children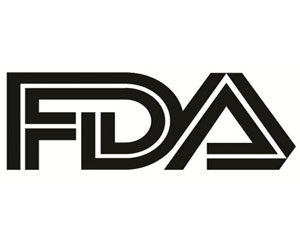 The Food and Drug Administration has approved the supplemental New Drug Application (sNDA) for Mycamine for the treatment of invasive Candidiasis in younger children. Mycamine previously approved only for patients aged ≥4 months for Candida infections has been granted expanded approval for candidemia, acute disseminated candidiasis, Candida peritonitis and abscesses without meningoencephalitis and/or ocular dissemination in pediatric patients aged <4 months.
MYCAMINE is the first antifungal drug approved in the United States specifically for the treatment of invasive candidiasis for this patient population. Candidiasis in newborns is associated with 20 per cent mortality and significant morbidity and mortality in infants.
"Although rare, invasive candidiasis in newborns constitutes unique pathogenesis unlike that demonstrated in older children and adults as marked by a higher incidence of organ involvement, especially in the central nervous system," said Laura Kovanda, Ph.D, Senior Director, Global Development Project Leader, Infectious Diseases and Oncology, Astellas. "We're pleased with this decision and the potential benefits MYCAMINE may offer to young infants and their families impacted by invasive candidiasis."
The safety of MYCAMINE was assessed in 168 pediatric patients younger than 4 months of age who received varying doses of MYCAMINE in nine clinical trials. The approved dose for MYCAMINE in neonates and young infants less than four months is 4 mg/kg once daily.
The approval was based on data from clinical trials that evaluated the safety of Mycamine in 168 patients aged <4 months at varying doses. The safety and efficacy of Mycamine in this patient population have not been established for the treatment of esophageal candidiasis and prophylaxis of Candida infections in patients undergoing hematopoietic stem cell transplantation (HSCT).
The product is supplied as 50mg and 100mg strength single-dose vials for IV infusion after reconstitution.
For further reference log on to :
Source : With inputs from FDA