FDA approves latanoprost emulsion for Glaucoma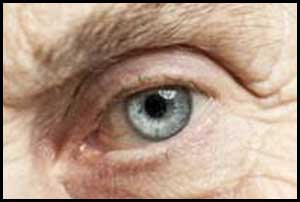 The Food and Drug Administration has approved Latanoprost ophthalmic emulsion 0.005% for the reduction of elevated intraocular pressure (IOP) in patients with open-angle glaucoma or ocular hypertension.
Latanoprost is a prostaglandin F2α analogue that is believed to reduce IOP by increasing the outflow of aqueous humour. Latanoprost ophthalmic emulsion is the first formulation of latanoprost that does not contain benzalkonium chloride, as the product was developed using proprietary Swollen Micelle Microemulsion technology.
The approval of Xelpros was based on randomized, controlled clinical trials involving patients with open-angle glaucoma or ocular hypertension with a mean baseline IOP of 23-26mmHg. The mean IOP-lowering effect of Xelpros administered once daily in the evening was up to 6-8mmHg.
The new preparation will be available as a 2.5mL emulsion filled in a 5mL bottle. Each mL contains 50mcg of latanoprost.
WARNINGS AND PRECAUTIONS
Pigmentation: XELPROS may cause changes to pigmented tissues. The most frequently reported changes are increased pigmentation of the iris, periorbital tissue (eyelid), and eyelashes. Pigmentation is expected to increase as long as XELPROS is administered. After discontinuation of XELPROS, iris pigmentation is likely to be permanent. Patients who receive treatment should be informed of the possibility of increased pigmentation. The long-term effects of increased pigmentation are not known.
Eyelash Changes: XELPROS may gradually change eyelashes and vellus hair in the treated eye, including increased length, thickness, pigmentation, and a number of lashes. The changes are usually reversible upon discontinuation of treatment.
Intraocular Inflammation: XELPROS should be used with caution in patients with a history of intraocular inflammation (iritis/uveitis) and should generally not be used in patients with active intraocular inflammation.
Macular Edema: XELPROS should be used with caution in aphakic patients, in pseudophakic patients with a torn posterior lens capsule, or in patients with known risk factors for macular oedema.
Herpetic Keratitis: XELPROS should be used with caution in patients with a history of herpetic keratitis. XELPROS should be avoided in cases of active herpes simplex keratitis because inflammation may be exacerbated.
Bacterial Keratitis: There have been reports of bacterial keratitis associated with the use of multiple-dose containers of topical ophthalmic products.
Use with Contact Lenses: Contact lenses should be removed prior to administration of XELPROS and may be reinserted 15 minutes following administration.
Most common ocular adverse reactions (incidence ≥5%) for XELPROS are: eye pain/stinging, ocular hyperemia, conjunctival hyperemia, eye discharge, a growth of eyelashes, and eyelash thickening
Source : Press Release