FDA approves higher-dose insulin glargine for pediatric patients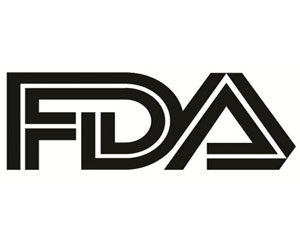 The US Food and Drug Administration (FDA) has approved an expanded indication for insulin glargine injection 300 Units/mL (Toujeo) for the management of blood sugar in children aged 6 years and older with diabetes.
The approval for the Sanofi insulin therapy follows its indication to improve blood sugar control in diabetic adults aged 18 years and older in February 2015. The expanded indication was supported by the phase 3 EDITION JUNIOR trial evaluating children and adolescents aged 6 to 17 years with type 1 diabetes, and existing phase 3 clinical trial data from adults with type 1 and type 2 diabetes in the EDITION trial program.
In addition to supplemental EDITION pediatric data, the pediatric-added indication was based on the positive findings of the phase 3 EDITION JUNIOR trial, in which 463 children and adolescents aged 6-17 with type 1 diabetes were evaluated for blood sugar control with insulin glargine.
The trial, EDITION JUNIOR, is the first randomized, controlled trial comparing Toujeo versus Lantus in younger patients. The study compared the insulins in 463 children and adolescents treated for T1D for at least 1 year and with HbA1c between 7.5% and 11.0% at the screening. Participants (Toujeo, n = 233; Lantus, n = 228) continued to use their existing mealtime insulin. Over the same period, a comparable number of patients experienced 1 or more anytime (24 hours) hypoglycemia events.
Additionally fewer patients using Toujeo experienced severe hypoglycemia or experienced one or more episodes of high blood sugar (hyperglycemia) with ketosis compared with those using Lantus (226 for Toujeo and 223 for Lantus).
At the time of the EDITION JUNIOR data, Dietmar Berger, Global Head of Development at Sanofi noted that 50% to 80% of young people living with type 1 diabetes were in need of better treatment options for them to achieve a mean blood sugar level below 7.5%.
Based on these data, the European Medicines Agency's Committee for Medicinal Products for Human Use adopted a positive opinion on October 17, recommending expanding the current indication for Toujeo in the Europe Union for the treatment of diabetes mellitus in adolescents and children (6 years and older).
"Across the globe, between 50 and 80 per cent of young people living with type 1 diabetes need more treatment options to help them achieve an average blood sugar level below 7.5%," said Dietmar Berger, Global Head of Development at Sanofi. "By taking this step toward investigating an additional option for children and adolescents living with diabetes, we hope to provide another treatment for them and their physicians, to develop an individualized treatment plan that helps patients better manage their disease."
Source : Press Release Sanofi