FDA approves first oral medication for Ulcerative Colitis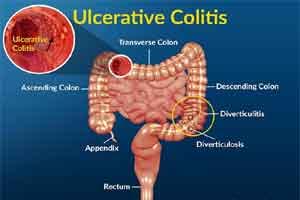 The Food and Drug Administration (FDA) approved Xeljanz (Signal Transducers and Activators of Transcription) to treat adults with moderate to severely active ulcerative colitis (UC), announced Pfizer Inc. The drug is the first oral medication for chronic use for this indication.
Other FDA-approved treatments for ulcerative colitis are administered through an intravenous infusion or subcutaneous injection.
Xeljanz contains JAKs, which transfer signals from cytokine to regulate immune cell function. Within the signaling pathway, JAKs also activate phosphorylate and Signal Transducers and Activators of Transcription (STATs) which regulate intracellular activity.
Ulcerative colitis is a chronic, inflammatory bowel disease affecting the colon. Patients experience recurrent flares of abdominal pain and bloody diarrhea. Other symptoms include fatigue, weight loss, and fever. More than 900,000 patients are affected in the U.S., many of them experiencing moderately to severely active ulcerative colitis, and there is currently no cure.
The drug got its approval from three controlled clinical trials. This included two 8-week placebo-controlled trials that demonstrated that 10 mg of Xeljanz given twice daily induces remission in 17 to 18 percent of patients by week eight. In a placebo-controlled trial among patients who achieved a clinical response by week eight, Xeljanz, at a 5 mg or 10 mg dose given twice daily, was effective in inducing remission by week 52 in 34 percent and 41 percent of patients, respectively. Among patients who achieved remission after 8 weeks of treatment, 35 percent and 47 percent achieved sustained corticosteroid-free remission when treated with 5 mg and 10 mg, respectively.
The safety of chronic use of Xeljanz for ulcerative colitis was studied in the 52-week placebo-controlled trial. Additional supportive safety information was collected from patients who received treatment in an open-label long-term study.
The most common adverse events associated with Xeljanz treatment for ulcerative colitis were diarrhea, elevated cholesterol levels, headache, herpes zoster (shingles), increased blood creatine phosphokinase, nasopharyngitis (common cold), rash and upper respiratory tract infection.
The use of Xeljanz is not recommended in combination with biological therapies for UC or with potent immunosuppressants such as azathioprine and cyclosporine.
Xeljanz is already approved to treat adults with moderately to severely active rheumatoid arthritis and adults with active psoriatic arthritis. It is available in 5mg and 10mg strength tablets in 28, 60, and 180count bottles.
Source : press release