FDA approves first line treatment for involuntary blinking in adults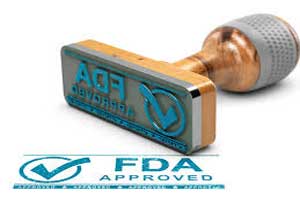 U.S. Food and Drug Administration (FDA) has approved XEOMIN®(incobotulinumtoxinA), to be the first-line treatment of blepharospasm (involuntary blinking) in adult patients. Food and Drug Administration has granted the supplemental Biologics License Application (sBLA) for broadening its indication.
Food and Drug Administration (FDA granted the approval on basis of Phase 3, randomized, double-blind, placebo-controlled, multi-centre trial in a total of 61 treatment-naïve patients who had a diagnosis of blepharospasm with a baseline Jankovic Rating Scale (JRS) Severity subscore ≥2. JRS is the most commonly used clinical scale to measure the severity and frequency of blepharospasm. Patients were defined as treatment-naïve if at least 12 months had passed since their last toxin treatment.
XEOMIN(incobotulinumtoxinA) was first approved by the Food and Drug Administration, FDA in 2010 for the treatment of blepharospasm (previously treated with onabotulinumtoxinA) and cervical dystonia in adult patients and later in 2015 for upper limb spasticity in adult patients. Most recently, XEOMIN(incobotulinumtoxinA) was approved by the Food and Drug Administration, FDA in July 2018 to treat chronic sialorrhea (excessive drooling) in adult patients.
In addition to blepharospasm, Xeomin is also indicated for chronic sialorrhea, upper limb spasticity, cervical dystonia, and for the temporary improvement in the appearance of glabellar lines associated with corrugator and/or procerus muscle activity.
Blepharospasm causes muscles around the eyes to contract involuntarily. Patients suffering from blepharospasm can experience symptoms including excessive blinking, light sensitivity, dry eyes, eye irritation and watering eyes, and symptoms may worsen over time.
"Merz is proud to offer a first-line treatment option for blepharospasm, a devastating condition that has no cure and affects up to 50,000 patients in the U.S.," said Kevin O'Brien, Vice President and U.S. Head of Neurosciences, Merz. "This milestone, along with the July 2018 approval of XEOMIN for the treatment of chronic sialorrhea (drooling) in adults, reinforces our commitment to providing comprehensive care for patients living with movement disorders."
The primary efficacy endpoint was the change from baseline in JRS Severity subscore determined at week 6 after the XEOMIN injection. The 50 unit treatment group demonstrated statistically significant improvement compared to placebo, with a difference of -1.2 (p=0.0004). The safety findings were similar to previous studies and in line with the known safety profile of XEOMIN.
XEOMIN®(incobotulinumtoxinA) Uses
XEOMIN is a prescription medicine used in adults:


that is injected into glands that make saliva and is used to treat long-lasting (chronic) drooling (sialorrhea).


that is injected into muscles and used to:




treat increased muscle stiffness in the arm because of upper limb spasticity.


treat the abnormal head position and neck pain with cervical dystonia (CD).


treat abnormal spasm of the eyelids (blepharospasm) in adults.







It is not known if XEOMIN is safe and effective in children under 18 years of age.
The most common side effects of XEOMIN in people with blepharospasm include:


drooping of the eyelid


dry eye


dry mouth


diarrhea


headache


vision problems


shortness of breath


nasal congestion, sore throat, and runny nose


respiratory infection


These are not all the possible side effects of XEOMIN.